UEFA Champions League final is set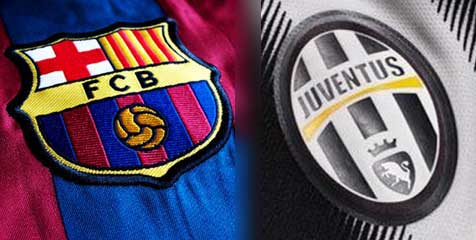 At last, the final for the UEFA Champions league is near. FC Barcelona faces Juventus for the final cup on Saturday June 6th. FC Barcelona defeated German champions, Bayern, 5-3 agg, while Juventus beat Madrid 3-2 agg.
Barcelona has not played Juventus for a Champions League final in over 12 years. But it is definitely something worth the wait as both teams hold their own among the world's best clubs.
Barcelona has a chance to prove themselves as the best club in the world. They have defeated French champions, PSG; German Champs, Bayern; and English champs, Manchester City. All there is left is for them to win against the Italian champions, Juventus.
This is also a reunion for the world class player Luis Suarez and Giorgio Chiellini. Ever since the biting incident in the World Cup 2014 in Brazil, those players have not met. Will there be another biting incident in this game? Suarez is under a no-biting policy contract with Barcelona, so if he does attempt to do something, he is risking his career.
Both teams have world class players. On Juventus'  side is Paul Pogba, a young talent with a promising career, Carlos Tevez, an Argentinean talent known for scoring beauty goals, and Andrea Pirlo, the legend that is the center of the team.
For Barcelona, players such as Messi, the world's top player, Luis Suarez, the strong striker, Neymar, the young talents, and Iniesta, the team's play maker, lead the way.
Both teams have top class players and will try their best to win the game. The last match they played against each other ended with a Barcelona win 3-2. But Xavi recalls a disastrous match when they played them at their home field.
It will all be settled on June 6.