What were your most meaningful moments of the school year?
For the senior members of our staff, today is their last day of school. So, we asked them to reflect on their most meaningful moments of an unforgettable school year unlike any other.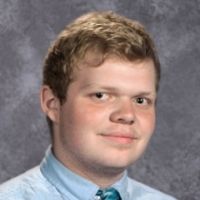 I started the year talking about sports and end it with talking about sports. A big reason I made it through this rough year was being able to write about all the great teams at Prep. The golf team winning states and the two incredible wins by Prep baseball against McDowell come to mind. However, my favorite moment has to be this year in Hershey with Prep's win over Archbishop Ryan to win the basketball state championship. I've been in some insane atmospheres at Prep games, but that one out-duels the rest. It truly felt like we were all backing up the team as they pushed for state gold, and the joy that came after the buzzer sound was inexplicable.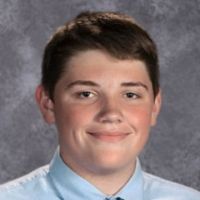 I would say that the online school period of the year was most impactful because it was school. It was meaningful because of how everybody was able to make it work. Right now I think the school is in its prime with everybody back in person. For me as a Senior it's more meaningful when everyone is here. So overall the most meaningful part of the school year is the present.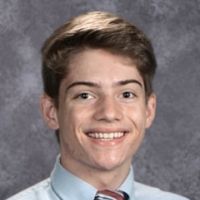 One of the most meaningful moments from this school year for me was when everyone came back to being in-person at the start of the fourth quarter. It was pretty boring and lacking the Prep energy when everyone except the six people that would come into school was learning online. I'm glad that I could experience the Prep environment before graduating and see the rest of my senior classmates that I haven't been around since last spring. Outside of school, I also made some really great memories going to the All-State Chorus virtual festival, camping in an AirBNB in the mountains of New York, and winning the first game in Prep volleyball history. It was definitely one of my best high school years despite the entire pandemic.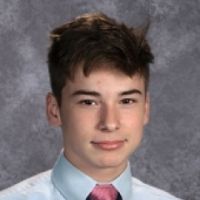 My most meaningful memories from this school year are a lot different than I would've imagined them before COVID. However, that doesn't make them any less meaningful and possibly makes them even more so. The first memory that I don't think I'll ever forget it going to Hershey with the basketball team for states. Even before that I went to New Castle for the state quarterfinals to support the team, and we almost got beat up by all of New Castle for that one. In Hershey, it was one of my favorite Prep moments ever being able to watch my brothers go out and win the state championship with all of us behind them. Then we went back to the hotel and celebrated the win all night long. Another meaningful moment of this school year was when they announced that Prep and Villa will be merging campuses the year after I graduate, making my class, the class of '22, the last class of all boys to graduate from Prep. While I was sad to hear the news of Prep no longer being an all-boys school, I've learned that it needed to happen or Prep and Villa would've both crumbled. And I choose to look at the positives, such as being the last true class of Prep; that's a pretty big deal in my opinion.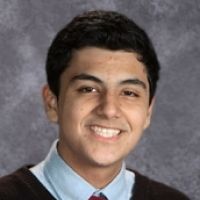 I think the most meaningful moments of this year were found in theater, the chorus concert, and volleyball. This year started out very rough with As You Like It by Shakespeare. There were a lot of complications with the show and COVID canceling the original dates that led to big complications with postponing and new ways of acting. However, the rest of the shows we did, Bright Star, The Importance of Being Earnest, and Big Fish were extremely well done and memorable shows. Big Fish was the hardest because it was my last show at Prep, and my last role I would have. With a sad ending and an even sadder goodbye, that show reminded me of how much I love doing theater, and how much my hard work paid off. My voice lessons and my juggling of shows and volleyball to do my best felt very rewarding. Another memorable moment was singing at the Villa chorus concert. I was asked if I wanted to sing a solo and I decided to sing "Love Like This" by Ben Rector. It was a very emotional song and one I worked hard to get down, and I was proud of myself for trying so hard and having a good outcome. One of more surprising meaningful moments was volleyball, primarily, the first ever-win since they brought back the sport. I was on the fence about playing volleyball, but admittedly, I fell in love with the sport, and this win with my friends solidified that. We played against Fort LeBoeuf, and we won 3-0. I was very happy to see all of the old teammates so excited. We worked our butts off to get that win, and it gave a light to a new future to Prep volleyball, which I am proud to have been a part of. Overall, despite it being a COVID year, there were still plenty of opportunities to make memories, and I'm thankful for everyone who worked with me and believed in me.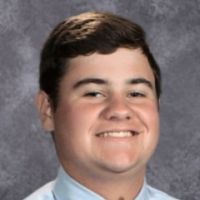 My most meaningful moment from this year is winning a golf state championship with my teammates. This moment will always stick with me because we had been talking all year how we have a great chance to win the state title and to achieve your goals is one of the best feelings to have. Another meaningful moment is being able to at least spend some time during this school year with my senior brothers and classmates one last time before graduating.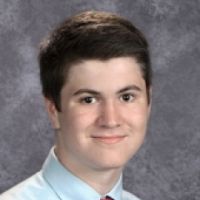 The most meaningful moment of the school year is when I was up on stage during our production of Big Fish. I made a lot of friends doing the plays, and it's always sad when the season ends. Theater really feels like a family when you're up there.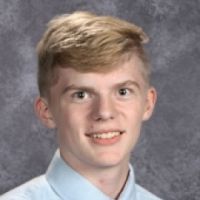 The most meaningful moment of the year for me was when everyone got to come back into school full time. The first part of school was pretty boring because most of my friends were either coming in on the other days or were full remote. When everyone got to come back and I got to see all of my friends back in school, it was pretty great. Actually getting to see my teachers and have them teach in front of me rather than on a screen was great, too, because my grades improved and school seemed to be easier. It was nice at times to be at home while doing school, but being in school is a lot better.  
Who memories will you hold on to from this past school year? Share your response in the comments.