Prep Hockey 2013-14 Preview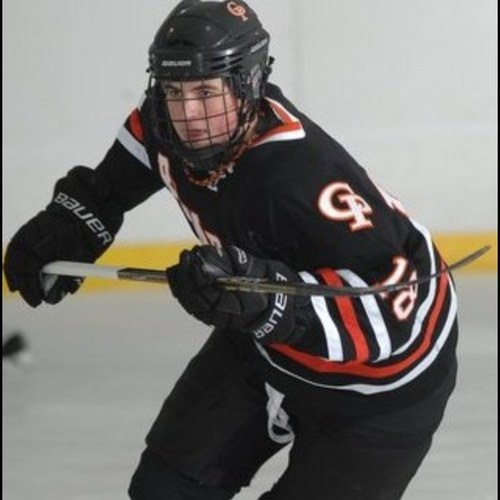 Hockey is a long and grueling season filled with a lot of ups and downs. Last year, the Ramblers' season had a lot of positives to look back on, including a winning season and beating McDowell 12-0 in Pink the Rink.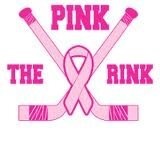 Unfortunately, the hockey team had a disappointing first round playoff exit. After only losing two seniors from last season, this year's team features a group of veterans in the senior and junior class that is hoping to prove themselves and will be searching for revenge.
Look for big headlines coming out of the Rambler hockey team this upcoming season. Prep picked up a few new players as well as bringing back some key returnees. The group of kids this year are very special and each brings something of their own to the team.
Austin Braendel, sophomore
Pro Comparison: Pavel Datsyuk
New kid on the block Braendel will be a machine on all parts of the ice after coming from Pens Elite.
John Colvin, senior
Pro Comparison: John Tavares
Another new face on the team, "Johnny Hockey" will be a key addition to the team's scoring depth.


Ben Eliason, junior
Pro Comparison: Tyler Seguin
Benny the Jet will take off flying after an impressive sophomore season. Expect to see him on the front page a couple of times this season.
Hunter Emerson, junior
Pro Comparison: Claude Giroux
A transfer from Harborcreek as an Open Division All-Star, watch Hunter continue his success in AA.
Trent Faulkner, sophomore
Pro Comparison: Jonathan Quick
Returning goalie Faulkner will be the backstop and brick wall between the pipes.
Trevor Faulkner, junior
Pro Comparison: Matt Duchene
He missed two months of hockey last season. As long as he stays out of the box Faulkner could be a big contributor this season.
Nick Findley, senior
Pro Comparison: Mike Green
A transfer from Meadville last season, look for him to score from the point with that slapshot of his.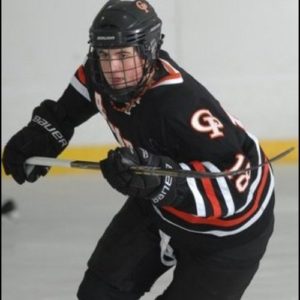 Brandon Gotkin, senior
Pro Comparison: Anze Kopitar mixed with Steven Stamkos
The "Man with Many Nicknames", Brandon Gotkin is the returning assistant captain. He will score his fair share of goals this season with the hardest shot in the league.
Jack Kelly, junior
Pro Comparison: Kris Letang
After switching to defense halfway through last season, the Bobby Orr of the team will lead the rush and score plenty of goals, even as a defenseman.
Joe Kelly, sophomore
Pro Comparison: Evgeni Malkin
He's the younger brother of Jack Kelly. Don't be surprised if Joe gets the nod for the All-Star game this year after a spectacular rookie season.
Jacob Ordos, senior
Pro Comparison: Patrice Bergeron
He's a golfer, but today he's playing hockey. The grinder of the team will help get some energy going in close situations on the ice. Look for Ordos to make plays happen by working hard.
Jeremiah Ordos, senior
Pro Comparison: Patrick Kane
Jeremiah and his twin brother work magic on the ice together, expect some pretty passes and some nice finishes by them this season.
Anthony Piglowski, senior
Pro Comparison: Dustin Byfuglien
Piglowski loves to hit his teammates in practice, so expect the same against other teams.
Dana Stewart, junior
Pro Comparison: Deryk Engelland
As a JV move-up again this season, Stewart will see his fair share of ice time on the varsity team much like last season.
Tanner White, sophomore
Pro Comparison: Bryan Campbell
Also coming off a rookie season as a freshman, Tanner should be more mature and experienced, which could lead to more ice time as a sophomore.
With this much depth on the team, don't be surprised to see the Ramblers make a deep playoff run in the 2013-14 season. This group of kids could be compared to the 2012 group that made it to the Pens Cup and fell just short of winning it all. With high expectations, we can only wait to see how the hockey team performs this year.