Breaking down the key players in the 2014 World Cup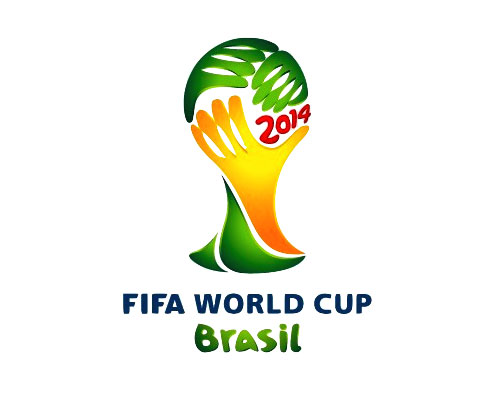 The World Cup comes only once every four years and is the chance for countries to showcase the best soccer talent that they have. Sometimes entire teams shine as they play through the tournament, and sometimes teams with incredible talent falter on the world stage. On other occasions, individual players have a fantastic tournament to either prove their ability or cement their place as one of the best. Either way, each and every team has a player that needs to perform well in order to go far in the tournament. Without stellar performances from these players, the countries will either be written off for not being good anyway or heavily criticized for not performing up to standards.
The teams are separated by group, so if there is a specific team or player that you're looking for, they will be grouped together with the other teams in their World Cup group.
Group A
Brazil – Neymar
At just 22 years old, Brazil's tournament chances in 2014 as well as years into the future are bright in thanks to the awesome abilities of Neymar. Although this is his first World Cup, there is hardly any doubt that he will fall right into stride with the likes of Messi and Ronaldo. Unlike some of the other players on this list, if Neymar does not perform up to par, Brazil has more strikers that are also lethal in Frederico "Fred" Chaves Guedes and João "Jô" Alves de Assis Silva. A strong defense also bolsters the Brazilians, who are expected to go far and are very likely to take the title in their home country.
Croatia – Darijo Srna
The veteran captain of the Croatian national team looks to help the Blazers to get out of their group over Mexico, Cameroon, and Brazil. The versatile defender and winger can do it all for Croatia, and with 111 appearances and 21 goals for the national team, he is not shy about being in the spotlight. With World Cup experience from 2006, he hopes Croatia can make up for missing the tournament in 2010 by advancing out of their group with help from star striker Mario Mandžukić, although Croatia will be without him for the first game due to a red card in the final qualifying match.
Mexico – Javier Hernández "Chicharito"
Mexico needs someone to help change their fortune after nearly not qualifying for the World Cup. That person is going to be player forward for them, Chicharito. The Mexican team did not use European based players, or players playing soccer in Europe, during World Cup qualifying which may have been the reason for their struggles. But now that the World Cup is approaching, Mexico will get players like Chicharito and Giovani Dos Santos that excel for their clubs in Europe and will likely add a spark to Mexico's gameplay.
Cameroon – Samuel Eto'o
The veteran striker for Cameroon will have to do what he has always done in order for Cameroon to advance out of the group―score goals. Playing in his fourth World Cup, Eto'o has loads of experience and lots of goals under his belt. The team's strong defense led by Alex Song will need to get the ball to their star if want a chance of advancing. If the "Indomitable Lions" can beat both Croatia and Mexico in their first two games, the third game against will most likely be for who wins the group, but beating Mexico and Croatia will be a big enough challenge.
Group B
Spain – Iker Casillas
The entire Spanish national team could have been given the role as key player, but Iker Casillas gets it because he needs to make sure he is a wall in goal. Spain's defense faltered against the Brazil attack in the 2013 Confederation's Cup, and if Spain wants a shot at a repeat of the 2010 World Cup, they need better defense and good goalkeeping from Casillas. Spain will also rely on Xavi and Andrés Iniesta in the midfield to string passes together and get the forwards good goal scoring opportunities.
Netherlands – Robin Van Persie
The first match in this group between Netherlands and Spain will likely decide who will come out of the group on top. The Dutch stumbled in the 2012 Euro but look to rebound and do one better than their runner-up to Spain in 2010. Van Persie is a fantastic scorer and needs good plays from Arjen Robben and Wesley Sneijder in order to beat Spain and also a tough Chile side. The Oranje also need their defense to be great to stop the onslaught that this group will put on it. But if Van Persie plays like he does for Manchester United and the defense holds up, Netherlands could make some noise just like in South Africa and shake up the tournament.
Chile – Alexis Sánchez
Sánchez is the first Chilean to ever play for Barcelona, and he hopes that his Chile national team can produce some Barcelona-like performances. Chile has a strong offense led by Sánchez, but struggled on the road during their qualifying, not winning any games. They'll need to lose the nerves when they go up against powerhouses Spain and Netherlands, who have experience at just about every position. Chile's goal should be to repeat their performance from 2010 when they got to the Round of 16, but to do so they'll need to beat out either Holland or the Spanish.
Australia – Tim Cahill
The midfielder for the New York Red Bulls is incredible in the air for his size, but Australia feels like they need to climb up Mount Everest when they look at their group. Two world powers from Europe and a dark horse from South America is a tough task for the Socceroos, and Cahill needs to play the best three games of his career in order to cause a stir. Even then, it may not be enough for Australia, who have only made it into the Round of 16 once, and don't look like they will be in this World Cup. Mark Bresciano also is pretty good for Australia, and if he and Cahill are able to find the back of the net a few times, they may just be able to put some pressure on the other teams in the group.
Group C
Colombia – Radamel Falcao
The key player for Colombia will obviously be Falcao, but the real question surrounding him is if he will be able to play. An injury to his ACL in January has sidelined him, and if Colombia must play without they star, they will look to James Rodríguez to lead the offense. And despite the group not looking very tough to advance from, Colombia will have to watch out for the discipline of Japan, Ivory Coast's midfield, and the impenetrable Greek defense. They should be able to advance fairly easily, but it Falcao is unable to play, the round out of their group may become a lot more bumpy.
Greece – Konstantinos "Kostas" Mitroglou
The Greek team will forever try to produce a tournament run akin to their 2004 European Championship, and although this team may not be completely up to the task, they stand a fair chance at advancing out of the group. Greece is known for their defense led by Vasilis Torosidis and Orestis Kernezis is goal. But in order to get out of the group, a team usually needs to score some goals, which is where Mitroglou comes in. He is a strong striker that helped Greece secure a spot in the World Cup, and if he and Dimitris Salpingidis are able to rattle the net, the Greek fans might have some flashbacks of 2004.
Ivory Coast – Yaya Touré
While Didier Drogba controls the ball and scores the goals for Côte d'Ivoire, Yaya Touré is the head of the midfield and constructs the plays that turn into goals for Drogba. Both are aging, Touré at 31 and Drogba at 36, but both are just as good as when they were younger and are hoping to make it into the Round of 16 for the first time in the team's history. Yaya's brother Kolo is the backbone of the defense that needs to be on par with Greece's if the Ivory Coast wants to get out of the group, although since there is no "super power" team in the group, the "Elephants " have eyes on the Round of 16 and beyond.
Japan – Shinji Kagawa
The Japanese have a pretty good World Cup resume in recent times, and their relatively weak group in this World Cup gives the rising star Shinji Kagawa a chance to shine. Playing alongside attacking players like Keisuke Honda and Shinji Okazaki, the young Kagawa is playing in his first World Cup but has already proven himself in European clubs such as Man. United and Borussia Dortmund. The midfield and attacking players love to possess the ball, and their knack for passing often leads to goals, but if that doesn't work, Japan is also very good at converting free kicks into goals, which could come in handy against the strong offenses of Ivory Coast and Colombia and the wall of defense for Greece.
Group D
Uruguay – Luis Suárez
Although they needed to beat Jordan in a playoff in order to qualify, don't count out the Uruguayans in the World Cup. The first ever winners of the World Cup want to repeat history, and with the ruthless Suárez leading the attack, they may be able to get far into the tournament. Although his play can sometimes be controversial, there is no doubt that Luis Suárez is an incredibly talented striker. Some still have a grudge against him for his infamous handball against Ghana in 2010, but his goal scoring can overshadow his questionable play style. Paired up with Diego Forlan, a free kick master, and Diego Lugano running the defense, Uruguay have a tough group with England and Italy, but it would be no surprise if they advanced.
Costa Rica – Keylor Navas
For the second place team in CONCACAF qualifying, Costa Rica needs a miracle in order to advance out of their group. Their goalkeeper Keylor Navas may be able to provide them that, just so long as Bryan Ruiz and Joel Campbell contribute some goals as well. Navas let in only seven goals in the final round of qualifying, and if he can have three great games in goal against Uruguay, Italy, and England, Costa Rica could pull out an incredible feat like in 1990 and make it to the Round of 16.
England – Wayne Rooney
The English are another team with star power all of the pitch, but they are led by one of the best attacking players of this generation, Wayne Rooney. There is no position that is lacking for the Three Lions, and with the midfield led by Steven Gerrard, Wayne Rooney should have numerous opportunities to score goals. The defense needs to be good as well, and the goal keeper Joe Hart hopes to avoid the embarrassment that Robert Green suffered in 2010 after a ball bounced out of his hands and into the net. However, even with the incredible players all over, it is going to be difficult to beat out Italy and Uruguay in order to make it out of the group.
Italy – Mario Balotelli
While usually there is eleven players on the field at a time, whenever Italy plays, both teams need to make room for Mario Balotelli and his fiery attitude. Maybe the strongest striker in the game, Balotelli can power past defensemen and crush the ball past the keeper. Along with one of the best ball distributors in the world, Andrea Pirlo, Balotelli should get tons of touches and be in on goal quite a bit. In the end, if Balotelli does well, Italy will do well and should be able to get out of their group, but if Balotelli falters, then Italy could have a repeat of the 2010 World Cup when they came in last in their group.
Group E
Switzerland – Tranquillo Barnetta
An experienced player is something that every team wants coming into the World Cup, and Switzerland has that player in Tranquillo Barnetta. Having played in both the 2006 and 2010 World Cups, Barnetta will be vital in helping young Swiss stars Xherdan Shaqiri and Granit Xhaka adjust to playing on the World Stage. In the relatively weak group besides France, the Swiss have a shot at advancing into the Round of 16, which Barnetta also has experience of when Switzerland got out of the group stage in 2006. To do so, the Swiss will need shut down goalkeeping like in qualifying from Diego Benaglio, who allowed only six goals.
Ecuador – Édison Méndez
Ecuador are playing for one of their teammates in this World Cup, Christian Benítez, who died suddenly during qualifiers. Édison Méndez needs to fill his shoes, along with Antonio Valencia and Jefferson Montero, all of whom are quick on the ball and can get good shots off on the keeper. Méndez has the experience factor, as he is playing in his third World Cup, and it would be bittersweet for the Ecuadorians to get into the Round of 16 for Benítez and show the world their resilience.
France – Franck Ribéry
Getting paired with France in qualifying was probably not what France wanted, but they advanced nonetheless and got awarded with an easy group round, although they may have thought that in 2010 as well, yet they failed to get past the group stage then. Ribéry is one of numerous stars on the French team, but his pace and ability to pass and score are almost unmatched. Paired up with Karim Benzema up top makes the French lethal and stellar keeper Hugo Lloris between the sticks will make it hard to score any goals against France. Unless the team completely unravels like in South Africa, France should be able to advance out of their group easily.
Honduras – Wilson Palacios
Controlling the midfield will be the key for Honduras, who is still searching for its first World Cup win. Wilson Palacios will pair up with Óscar García, each of whom has 92 appearances for the Honduran national team. Despite the group being relatively easy, without a World Cup win on their resume, it may be challenging for Honduras to make it into the Round of 16. Getting the ball up to striker Carlo Costly could help notch their first ever win, and if their aging goalkeeper Noel Valladares can hold him own in the net, the Hondurans may just get their first three points in a World Cup game this year.
Group F
Argentina – Lionel Messi
Argentina looked like just about the best team in the world when they won the South American qualifiers. Led by one of the best players in the world, Lionel Messi, as well as superstars in their own right in Ángel di María and Gonzalo Higuaín. Any time the Argentinians play expect lots and lots of goals, especially against their weaker group. Messi needs to show that he can perform on the national team level after two subpar World Cups previously in 2006 and 2010. If Messi has a great World Cup, Argentina might give Brazil a run for its money for the World Cup title.
Bosnia-Herzegovina – Edin Džeko
If there is one thing to expect when Bosnia-Herzegovina plays it is that they will score goals. In European qualifiers the team scored 30 goals, and many of those came from Edin Džeko, who is a massive threat in the air when scoring. Paired up with veteran striker Vedad Idišević and playmaker Miralem Pjanić in the midfield, the Bosnian side produces goals like its nothing. They also have a strong keeper in net, 6'6″ Asmir Begović, who only let six goals in during qualifying and hopes to have just as strong an outing during their first World Cup appearance since becoming independent from Yugoslavia.
Iran – Reza Ghoochannejhad
Iran's problem in World Cups has been lack of experience. They have never gotten past the group, and despite winning their group in Asian qualifying, their inexperience may hurt them. Iran needs great performances from their rising star Ghoochannejhad and their experience in the midfield from Javad Nekounam. And while they aren't known for their defense, the Iranians only allowed two goals in their final qualifying round, which could be very helpful in the offensive group they are in.
Nigeria – Vincent Enyeama
The standout players for the Super Eagles of Nigeria are John Obi Mikel in midfield and Vincent Enyeama in goal. The extremely offensive group that Nigeria is in will need a confident goalkeeper in net, and Enyeama provides just that. And while recently. Nigeria has not been great in World Cup play, they want to do as they did in 1994 and 1998 and make it into the Round of 16. Allow with strong goalkeeping Nigeria will need a strong midfield led by John Obi Mikel and attacking power upfront from Emmanuel Emenike.
Group G
Germany – Mesut Özil
Another high powered attacking team, and high powered in just about every position, is the Germans. Almost a lock to always get out of the group stage, Germany needs to do as they did in qualifiers and score a lot. Özil commands the midfield along with veteran Bastian Schweinsteiger. The duo needs to help out in the attacking half where Germany does not have as much depth, allow they do have strong strikers in Lukas Podolski and Max Kruse. Despite having strong defense and Manuek Neuer in the net, Germany is not lockdown on defense, and needs to keep the ball out of the net in the so called "Group of Death."
Portugal – Cristiano Ronaldo
Portugal may seem like a one man show to some, and while Cristiano Ronaldo does provide just about all the offense for Portugal, he also has Nani on offense with him and a good defense and midfield behind him. If the other members of the "Group of Death" are able to shut down Ronaldo, it will give them a shot to expose the rest of the Portuguese team. And even if Ronaldo is playing at his best, he needs help from the players behind him in order to assure that Portugal does well in Brazil.
United States – Jozy Altidore
The US national team is always poised to make a run deep into the tournament. Although they only ever seem to make it to the Round of 16, Jozy Altidore will try to lead the strike force up front for America. Landon Donavon is also a player to watch in the midfield, as well as Michael Bradley, and keep an eye out for Clint Dempsey up front as he could rattle the net quite a few times in Brazil. Finishing atop the CONCACAF qualifying gives momentum to the US who hope to shock the World and advance out of the "Group of Death" over Özil and the Germans and Ronaldo and the Portuguese. If the US want to get out of their group with ease, they should go all out against Ghana and Portugal and win, that way they essentially automatically qualify for the Round of 16.
Ghana – Asamoah Gyan
The team in the "Group of Death" that was given the lowest chance of advancing was Ghana, although the African side has speed to spare up front and has gotten out of their group in both of the last World Cups. Gyan is a force to be reckoned with on offense and the midfield for Ghana is just as good, made up of Michael Essien and rising star Kevin-Prince Boateng. The only problem plaguing the Ghana team is lack of strength on defense, and they'll need some superb defensive games to stop the Germans and Ronaldo.
Group H
Belgium – Eden Hazard
The Belgium team is at a place they haven't been in year—very, very powerful. Plenty of players are key to the success of the Belgians, but none are as lethal on the ball as Eden Hazard, who has risen to stardom in recent years. And with other offensive powerhouses like Romelu Lukaku and Kevin De Bruyne, and a defense led by the Marouane Fellaini. The weakness of this team, however, is lack of playing on the world stage. Not making the field in the past two World Cups means that none of these players have had the chance to play teams like Spain and Brazil. But if they can keep their head on straight, the Belgians could very likely be the surprise of the tournament.
Algeria – Madjid Bougherra
The key to winning for Algeria is controlling the midfield, which they are able to do with help from their captain on defense Madjid Bougherra. He will attempt to get the Algerians to their first ever Round of 16 game, and in a group as wide open as Algeria's, it may be possible. Algeria needs ti incorporate the younger players like Ishak Belfodil into their offense to score goals, then control the game in the midfield in order to beat out the other teams in their group. And if Bougherra and the rest of the defenders for Algeria hold their own, there may just be a surprise team coming out of this group.
Russia – Aleksandr Kerzhakov
Without a strong World Cup history, Russia hopes that Kerzakhov can lead them them into the Round of 16 for the first time ever. Along with one of the strongest goalkeepers in the world in Igor Akinfeev, Russia is stronger than ever on both sides of the pitch. Thanks to having a pretty easy group to advance from, unless Russia stumbles very badly against South Korea or Algeria, they should have their first Round of 16 appearance in their history.
South Korea – Park Chu-Young
The South Koreans hope the team will do just as good as they did when they hosted the tournament in 2002 when they came in fourth. And after winning bronze in the 2012 Olympics, South Korea has an upside coming into the World Cup. Led by Park Chu-Young on offense and the young but a little unproven Son Heung-Min, South Korea needs to score to be able to shine this World Cup. If the young players that have been tried out succeed, Belgium and Russia could have problems, but if South Korea can't blend veterans and new players, they could have problems.