2014 Awards Assembly honors academic, athletic achievements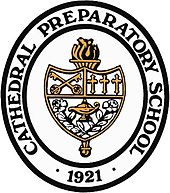 Monday, May 19 was the annual sports awards assembly. Like all assemblies, it started off with a prayer led by Fr. Jason. Following that, Mr. Murnock kicked off the assembly by starting with the academic awards. The most notable of these were the congratulations to Nicholas Ng, who scored in the 99th percentile on the National German Exam for the second year in a row. He was also congratulated on being selected for an all expense paid trip to study in Germany for four weeks. Also mentioned during the academic awards were all members of the Academic Sports League team.
Following these academic awards, came the sports awards, where an MVP award was given for every sport. To recap, fall sports winners were senior Pat Kloecker for the Cross Country award, junior Dan Bauman for Water Polo, seniors Billy Fessler and Felix  Manus-Schell were co-MVPs for Football MVP's, and senior Theodore Martin won the Soccer award.
The winter awards went to senior Matt Harris for the Basketball award, senior Zachary Miller for the Swimming award, junior Trevor Faulkner for the Hockey award, and senior Jake Gromacki for Wrestling. Gromacki also received a special mention for being the first D10 wrestler to place at states all four years of his high school wrestling career.
Finally, the spring sports awards went to senior Ted Desantis for the Baseball award, junior Bryce Boyd for the Track and Field award, and Senior Ryan Bleggi got the Lacrosse award. Following this, all students who lettered in three sports received a Tri-Sport award. Please congratulate these athletes for their accomplishments if you see them.