The best player you've never heard of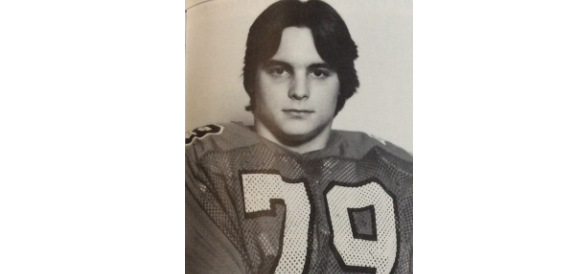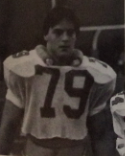 Throughout the years, Prep has had a mass of D1 athletes walk through its halls. Only a select few of those players, however, get to chase their dream after school and into the pros. Bob Sanders is one of the most well-known players, having been named the NFL's Defensive Player of the Year a mere 7 years ago, and winning a Super Bowl with the Colts in 2007.  He is still not the most decorated Rambler alumni however. Little heard of Mark Stepnoski takes that award as a 5-time NFL Pro Bowler and two-time Super Bowl winner with the Dallas Cowboys.
Stepnoski was born in Erie, Pa., on Jan. 20, 1967. He graduated from Prep in 1985 as a highly touted offensive lineman and had offers from all over the country. Chris Grychowski, affectionately known to students as "Coach G" called him unblockable and nearly impossible to get around on offense. Stepnoski was named a third-team All American as a sophomore and first team during his junior and senior seasons. On the field he was a beast, but off of the field he was quieter than many would expect. Rick Grychowski, a coach at Prep at the time, said he kept back to himself and wasn't one to run around and scream before the game.
Stepnoski's time at Prep was very successful on and off the field. He graduated ranked very high in his class and was beloved by most teachers. Coach G, who was a freshman when Mark was a senior, shared a story he heard during his time at Prep of Mark's strength and respect. Mrs. Mullen, a legendary math teacher and former principal at Prep, was reaming out one of her students one day during class. That student had had enough and took it upon himself to make a move towards Mrs. Mullen. Out of nowhere, Stepnoski stepped in, tackled the student, and held him down until administration got there.
He showed that he wasn't the stereotypical student and had everything he needed to be successful after college. After Prep, he attended the University of Pittsburgh, and was a four-year starter there.
Stepnoski was primed to go to the NFL; however, many scouts thought he was too undersized to be successful. His size didn't stop the Dallas Cowboys from picking him third round in the 1989 draft, however. He was quickly switched to center and started the last four games of his rookie season. He ended up being able to use his size to an advantage to gain leverage on bigger defensive lineman.  He had an extremely successful career playing in Dallas for six seasons, then the Houston Oilers for 4 seasons, then back to the Cowboys for three to finish his amazing career.
After his career in the NFL he was elected to the National Football League 1990s all-decade second team. He was in line to be elected into the Cathedral Prep Hall of Fame, but it came out that he had been using marijuana and advocating its legalization. Many people began criticizing his drug use and his reputation as a player was deeply hurt. Mr. Flanagan, Father Jabo, and Stepnoski got together and came to the collective decision that the world wasn't ready to have someone with his stance on marijuana in the hall of fame. Stepnoski accepted the decision and ended on good terms with the school.
Stepnoski had one of the most successful careers for a Rambler in the pros, even though he isn't in the hall of fame. But who knows, maybe one day with the drug issue behind them, he will be able accept his place in the hall of fame.