The top 15 things to do in the summer in Erie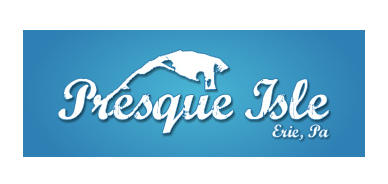 Since summer is rapidly approaching, the following list counts down the top 15 things to do in Erie, Pa. This is but one man's list and therefore, it is based solely on my thoughts and opinions. Enjoy!
15. Waldameer Park and Water World
This amusement and water park is located near Presque Isle, right by Lake Erie on Peninsula Drive. Waldameer has tons of rides and activities including water slides, roller coasters, a scrambler, sky ride, bumper cars, and also rides for children as well. This amusement park is very family oriented.
14. Presque Isle
The beaches of Presque Isle are beautiful. The beaches are a fun place to go when it's hot and humid in the summer in Erie. They are also a nice place to go at night to see the sunset.
13. Splash Lagoon
This indoor water park is located on upper Peach Street next to the highway. Splash Lagoon isn't the best place to go in the summer months because it is an indoor facility, but it still is nice if you don't have a pool and want to cool off on a hot, summer day.
12. Tinseltown
Cinemark's Tinseltown movie theater is located on upper Peach Street next to Five Guys restaurant. The movie theater is a nice place to go on a date in the summer or just to hang out with your friends.
11. The Millcreek Mall
The mall is located on Peach Street near Interchange Road next to the highway. The mall is a great place to wander around and shop when you have a ton of time on your hands. It's also a great place to go when it's extremely hot because it has air conditioning throughout the entire complex.
10. YMCA
The YMCA has a few locations in the Erie area, including the Downtown, Glenwood, and Eastside locations. The YMCA is a good place to go if you want to get a workout in, shoot around, or even get a couple laps in the swimming pool.
9. Family First Sports Complex
Family First is located on upper Peach Street across from Splash Lagoon and Erie First Academy. This sports complex is a great place to go if you want to work on your basketball or soccer skills. There are always other people playing, so you can always find some type of competition to play against.
8. CelebrateErie
CelebrateErie is a week long event located on State Street in the heart of downtown Erie. It is a celebration to commemorate all the people that have made this city great. CelebrateErie, which will take place from August 13-16 this year, is basically a whole city party with music events, artists, venders, etc.
7. 8 Great Tuesdays
This event is located right on the bay of Lake Erie near the Burger King Amphitheater. It takes place for eight straight Tuesdays during the summer. It is a party down by the bay; however, you have to be 18 years old to attend this amazing event.
6. Erie SeaWolves baseball games
The Erie SeaWolves play at Jerry Uht Park, which is located on 10th and French Street. It is a very family oriented experience, and it's fun to be able to cheer for a hometown team.
5. Erie Explosion football games
The Erie Explosion play at the Erie Insurance Arena, which is on the same facility as Jerry Uht Park. Their playoff games start at the beginning of summer, so it's a borderline summer activity, but close enough.
4. Sara's Restaurant
This old-time diner/café/restaurant is a landmark of Erie, Pa. They serve great food, including Smith's hot dogs, burgers, fries, chicken tenders, onion rings, etc. They also have insanely good ice cream and milkshakes, along with a great family-fun atmosphere.
3. Grandview Basketball Camp
Grandview camp is help on the campus of Penn State Behrend. This basketball camp brings in middle school and high school kids from all over the Pennsyvlania, Ohio, and New York. It is an overnight basketball camp that has activities and drills for all types of ages and skill levels. You will meet a ton of new friends, and you'll have a great experience the entire week.
2. Various basketball courts
There are tons of parks around Erie that have outdoor basketball courts. Some of these include Hagerty, Bayview, Burton, Franklin, Wallace Street, Kosciuszko, Lakewood, McKinley, Montessori, Rodger Young, Scott, and Tracy. If you love basketball and want to test your talents, Erie is a great place to play and compete against friends and other athletes.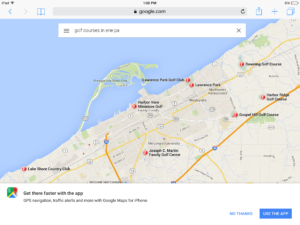 1. Various golf courses
There are plenty of golf courses in Erie, PA. Some are for more skilled golfers, while others are for beginners. These courses include J.C. Martin, Lawrence Park, Erie, Whispering Woods, Downing, Harbor Ridge, Lake Pleasant, Elk Valley, Lakeview, Lakeshore, Crabapple Ridge, Fox Run, and Kahkwa. Even if you hate golfing, golfing is a great activity to stay in shape and also a way to enjoy the beautiful weather.