Student Profile: Brian Buseck
How well do you know Brian Buseck? You've probably heard his name if you've spent a day within the halls of Cathedral Prep. Currently a junior editor for The Rambler, Brian is also a student athlete and active member of the theatrical productions. He is a very involved member of the Prep community and hopes to leave his mark on the school and the city of Erie upon his graduation and in 2017.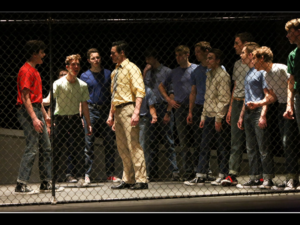 As a young person, Brian decided to pursue theatre. His grade school and middle school would host plays that he'd be apart of, and he really developed a joy for the art from there. "As they say, the rest is history," Brian said. When asked about his favorite play to perform, he responded confidently with "Lord of the Flies," saying how the dynamic characters and interesting plot were just as entertaining to be a part of as they were to spectate. Without a doubt, theater fans can expect even more exciting things on the stage from this talented young man.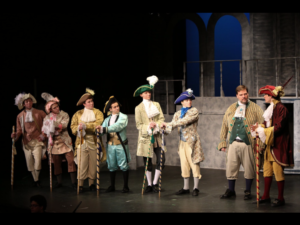 In addition to his love for theatrical productions, Brian is a student athlete at Cathedral Prep. He's a swimmer and stated that the sport helps him in a plethora of ways when it comes to his everyday life. "It helps me to stay on top of things, to never lose my drive to win, and most of all, it keeps me in shape," Brian said. After detailing the many benefits of being a swimmer, he added, "It's definitely a completely different world than performing on stage. The individuality of swimming helps me to rely on myself and never lose my identity as a person, while the required teamwork of theater benefits my skills as a team player and a people person." Clearly, both activities are benefiting his life in an outstanding way.
He is undecided right now when it comes to college. He did, however, mention Syracuse University as a possibility. "I don't know if I'll continue to pursue my theatrical career upon graduation. What I do know though, is that it has taught me things that will benefit me for the rest of my life."
All in all, Brian is a multi-talented individual with a diverse taste in activities that will help him to stand out in the world in almost any scenario. You heard it here first, ladies and gentlemen: keep an eye out for Brian Buseck.