2016 CYO season preview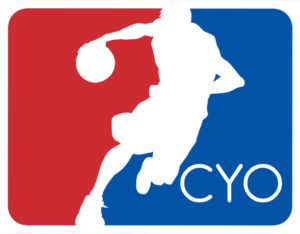 Erie, Pa., is small blue collar town known for Smith's Hotdogs, Pepperoni Balls, the Erie Otters, Odis 12, but most of all CYO Basketball. Erie represents a hotbed of CYO talent with some of the best squads in the entire country (or at least the state) located right here in your own back yard. Where else can you find screaming parents, unsportsmanlike conduct, a surplus of three pointers, and some of the craziest lay ups you have ever seen? This time of the year the talk of the town shifts from football to CYO.
Last season, before being disqualified OLP made the highly sought after trip to Harrisburg for the state playoffs. They were ultimately snubbed a championship by disqualification because supposedly you cannot score 46 points in a game without previously being a varsity basketball player? The season begins in January and teams will finally be able to let their ballin' do the talking. Now for our predictions on who will make some noise this upcoming season.
#1 OLP
Coming off one of the best seasons in OLP's history, the dynasty looks to continue their success this upcoming season. They start the preseason ranked at the number one spot despite losing illegal superstar Matt Falconer to graduation. Returning for the Crusaders is Jake Mays, who has the potential to lead OLP to the promised land, the self proclaimed messiah Jeremy Hill, two-year starter and super attractive Christopher Callari, Timmy "McDevitt's Worst Nightmare" Beveridge, Downtown Zach Brown aka Kyle Korver, and Connor Robbins who claims OLP's motto this season is "Above the Rim" (There is a better chance Harborcreek Youth goes to states than Connor Robbins throwing down a dunk in a game).
OLP also had a major offseason by bringing in Antonio Simora to replace superstar and last year's entire team Matt Falconer. OLP also has one of the top benches in the league led by the "Hawaiian Lion" Ivhan Relampagos (Note: he's not Hawaiian), Ryan Bogniak, ex-Prep baller Adam Lawson, Jack "Air Jordan" Knox, Marty Kaverman, and last and certainly the worst Tim Evans. Look for OLP to start hot, but they will follow a similar path as defending college football national champions Ohio State #Choke.
#2 St George
Let's start this off by saying St George is similar to the 1988-89 Detroit Pistons because the only people that like them is their parents. They are a program that returns a lot of experience led by the overall best player in the league, Hunter Horn. Horn has been a starter his entire career and is craving the taste of a diocesan championship. Another familiar name in the St George CYO program is Michael Carrara. Both players have proved themselves in the past and the expectations remain high for their final season. To go along with Horn and Carrara, St George also snatched up some ballers from the Millcreek area who we decided not to name.
Senior Noah Corapi has put together one of the best off seasons in CYO history as he has added another signature move (behind the back dribble) to go along with his spin fadeaway that everyone in the league has come to know. Mike Chrzanowski, who peaked in grade school will be able to make major contributions from the sideline as a morale booster. Dave Rahner will be able to add some lank and athleticism to this year's team. When asked who he would compare his game to Rahner confidently replied "Zydrunas Ilgauskas." Mike Zonno also plays for this team if anyone was wondering. Ending the lineup for the Lancers are the Causgrove brothers, Mike and Fats who will add some great minutes off the bench. Mike used to be one of the top big men in the diocese and don't be surprised if he reclaims that title. Look for St. George to be a serious contender who could ultimately be the team that punches their tickets to Philly for a run at the state title.
#3 St. Jude's
St Jude seems to have a trend going on in terms of rebuilding from year to year as they always find new shooters to replace those from the previous season. In my eyes the Raiders can be compared to an undersized Wisconsin team from last year's college basketball season. They shoot the ball just as good if not better than every team in the entire league. Grade school superstar Brandon Sauers is making a return to the basketball world and seems to have gotten better without even touching a ball. Matt Fessler has forgone his high school career and has decided to take his talents to the more competitive CYO league. Look for those two to run the show as they can fast break with the best of them and will be a very tough tandem to slow down.
The most underrated player in the league is Alex Gorny, whose lefty fade-away will have your girlfriend suddenly second-guessing your relationship. John Fessler, older brother of Matt, has made his name by being one of the top shooters in St Jude history and he will showcase that talent in the next few weeks. The phrase "don't judge a book by its cover" is completely accurate when speaking about Daniel Brugger. He is one of the top three point shooters on the team and can pass out more dimes than the bank. Sullivan Johnson will thrive on his ability to talk smack and play some ruthless defense. If he can start making his threes he could play a major role in St Jude's success. Owen Means is another young gun who decided to come out of retirement and help lead St Jude's to their destiny. Fair warning, this kid can shoot it. Colin Williams has been cleared by his girlfriend to play this season and should make some big contributions for the team.
Blaise Konzel is a lacrosse superstar, and everyone knows basketball and lacrosse are very closely related so be on the lookout for the Blaise Konzel effect. Mason Fillak and Nick Paglia also will be suiting up this year for St. Jude, and quite frankly all you need to know is these kids can flat out ball. Jared Heidt, David Clark, and Matt Zimmerman are the three freshman. I highly suggest you remember these names because these kids are the future of CYO. This team also has the honor to house Dillon Elliot and Evan Presta who are currently projects but should be great snack captains this year. St Jude has been getting doubted due to their lack of experience but don't be surprised if they take the league by storm.
#4 St. Peter's
Cathedral Center boasts a respectable starting lineup of returning seniors Preston Kidder and Alex Blatt with new additions Pat Steele, Noah Vroman, and Shaggy (Nick Woll) rounding out the rest of the starters. When asked for a quote on the team Noah Vroman said, "It's the Noah Vroman Foundation. I'm helping out the less fortunate." Preston Kidder said, "I carry the team." In response to his teammates' quotes Steele said, "This is the Pat Steele show!" Meanwhile three-year starter Alex Blatt said, "I'm getting a majority of the shots." With only one ball on a team full of ballhandlers and an obvious chemistry issue, the 4th seeded team could fall from grace soon.
"I'm the only one that works defensively," said senior defensive anchor, Preston Kidder's twin. The utter lack of chemistry could spell disaster. Another major contributor for the Dukes is Jack Zaphris, but his asthma may limit the minutes he can play. The only player that will truly bring this team together is the athletic monstrosity that is Radar, Dan Scutella. Rumor is that senior Daniel Klebanski has finally mastered the slam dunk and is not afraid to use it this upcoming season. David Tullio is begging to be featured in this article so here you go kid, go nuts. A lot of women attend St Peter's games and that can be credited to the Justin Bieber look alike, Nick Hardner. The Dukes look great on paper but chemistry could be an issue later in the season.
#5 St James
St. James is claiming to be "the team to beat" this year in the league, but the other teams consider that statement hilarious. Coming out of the blue collar hard working town of Wesleyville this team is certain to be gritty and grindy, even though it's their first year back on the scene. Although they are not the highest ranked squad, many of the players are extremely confident and ready to shock the world this season. Led by sharpshooter/floor general Ben Ladaika, the fierce Bryce Vogel, the muscle John Churchill, and dunker Nick Hess, this team is certain to impress.
The Panthers do not lack depth. Adam Figurski will be battling for a starting position and will be a match up nightmare for other teams as he is one of the few players who can play one hundred miles an hour and never take a break. With the aggressiveness supplied by Jake "Cheese" Chimera, corner shots from Kevin Bello and solid defense from Will Lewis teams should be weary when St. James shows up on the schedule. Harborcreek resident Adam Zelinski also will provide vital height throughout the duration of the season. Will Lewis has boldly predicted that St. James "will not lose a game." Spirits are running high with the Panthers.
#6 Blessed Sacrament
With an improvement over last year's starting five, BS's combination of speed, length, athleticism, and defensive versatility could show huge dividends. This year's starting five consists of seniors Thomas Rosenthal, Dominic Frisina, Joe Sala, new addition to the team Mitch Clark, and returning starter from last year Tanner Ziacik. This team with thrive off the playmaking abilities of Ziacik and "Bobble Head Soup" Clark while also having speed demons, T. Rose and D tear teams apart in the fast break. Center Joe Sala will combine his athleticism and rebounding ability with his sweet shooting touch to be the closest living resemblance to DeMarcus Cousins.
BS possesses a hidden gem in the "Pink Mamba" also know as Tyler Smith who brings the winning mentality of Brian Scalabrine and the sweet shooting touch of J.J. Redick. BS will wreak havoc on the opposition when it unleashes its frenetic fast-paced lineup of not one, not two, but three wild Frisinas this year. With a more potent and well-rounded starting five and a deep bench, BS could be a force to be reckoned with.
#7 Harborcreek Youth
Harborcreek Youth, as always, will bring a mixed bag of talent. This year they could possibly have one of the deepest most skilled and athletic rosters, or not. It's anyone's guess. However it's a guarantee that HCY will be a formidable opponent, or not. Harborcreek Youth is like a box of chocolates; you never know what you are going to get.
Preseason Player Rankings
First Team
Brandon Sauers (G) St Jude's
Michael Carrara (G) St George
Jake Mays (F) OLP
Hunter Horn (F) St George
Bryce Vogel (C) St James
Second Team
Noah Vroman (G) St Peter's
Mitch Clark (G) Blessed Sacrament
Tanner Ziack (G) Blessed Sacrament
Daniel Brugger (F) St Jude's
Timmy Beveridge (C) OLP
Third Team
Ryan Bogniak (G) OLP
Pat Steele (G) St Peter's
Chris Callari (F) OLP
Tyler Smith (F) Blessed Sacrament
Daniel Scutella (C) St Peter's
Get out to some games, and we personally guarantee that you will not be disappointed.