Alumni Profile: Fr. Bill Barron ('99)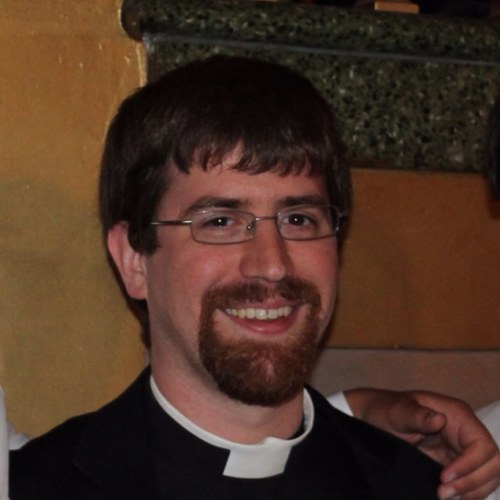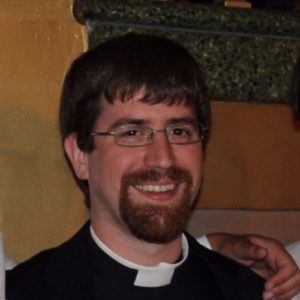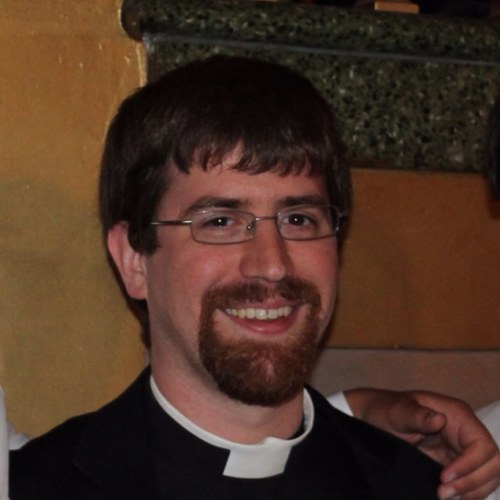 Fr. Bill Barron, former theology teacher and campus minister at Cathedral Prep, is one of the countless proud Prep alumni who love to share their fantastic high school experience. I recently interviewed him about Prep and how it sent him on the right path.
When Barron was in grade school, Prep was practically the only choice possible for high school. He was very devoted to his faith, and had to go to a place where his faith would be strengthened. Prep fulfilled this more than any other Catholic school in the area. As for the public schools, even though some had a good academic reputation, they were more of an afterthought without any faith aspect.
Barron started his freshman year in 1995, and it clearly became evident that he had made the correct choice. While he was at Prep, he was involved in a variety of extracurricular activities. He was involved in forensics, on the debate team, on the Academic Sports League team, participated in intramural sports, and was thoroughly involved in campus ministry. Barron went to daily Mass almost every day before school, helped lead prayer at the Divine Mercy Chaplet after school, and was a sacristan at school Masses. Also, he was an integral part of the journalism program. He even won the Journalism Award that was awarded at graduation.
Barron graduated from Cathedral Prep in 1999. He took away lasting memories and learned a countless number of lessons. His best memories from his time at Prep are from his various faith strengthening encounters, the sports rallies, and traveling to the football state championship game during his senior year. He will never forget the adrenaline rush and feelings of pure excitement running down 10th street chasing the football buses, just as our students did this past season.
Barron chose to attend Gannon University after graduating from Prep. He chose to go there because it was close to home and had a great political science program. Additionally, he had earned a full academic scholarship. While he was at Gannon, Barron began to realize how well Prep had prepared him for college and life afterwards. He realized he was far ahead most of his classmates, even though he was in the Honors Program at Gannon. Prep had instilled in exceptional study habits and a good worth ethic, had given him the confidence necessary to perform well in college and in life, and had formed him into the man he wanted to be.
Barron decided to join St. Mark's Seminary in 2000 after receiving inspiration from Pope John Paul II at the World Youth Day in Rome earlier that year. It also helped that he had a family and friends who were very supportive of this type of a decision, so it was not a very hard one to make. Of course, he was mainly called and guided by God to become a priest. Fr. Bill Barron was finally ordained a priest by Bishop Trautman in 2007 at St. Peter's Cathedral. This was a very special moment in his life, one he will never forget.
Fr. Barron's first assignment was as an assistant at Our Lady of Peace. He was there from 2007 to 2011, and he took away plenty of experience. He enjoyed spreading Jesus' message to the large congregation at OLP, which typically consisted of 500-600 people. He enjoyed becoming a member of this huge Church family. Next, Fr. Barron was assigned to come back to Prep, where he would serve as the campus minister and the freshmen theology teacher, starting in the 2012-2013 school year. He was extremely happy to be involved with such a great institution again and to give back to the school that had given him so much. Although he was only a teacher at Prep for two years, it was one of the happiest times of his life.
Fr. Barron's current assignment is at St Michael the Archangel Church in the small, humble town of Emlenton, Pa. Although he is not teaching young people, he still gets the chance to interact with young people, as there are plenty of younger families in the parish. Overall, Fr. Barron is very satisfied with where his life has taken him, and he owes most of it to the place where it all began: Cathedral Prep.