On Saturday, Feb. 27, the indoor track team from Prep began their journey to the state meet for the indoor season. The indoor track meet took place at Penn State University's Horace Ashenfelter III Indoor Track. The meet began Sunday, Feb. 28, at 10 a.m. with a sold out crowd in attendance. The individuals competing for Prep at the state meet are John Orlando, Dominic Frisina, Jack Dey, Derek Jones and Kevin Haight. The Ramblers will compete in the 400 meter race and the 1600 meter relay.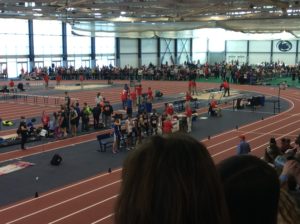 In the 400 meter race Prep had two athletes competing for them, seniors John Orlando and Dominic Frisina. Both entered the meet with high expectations and great confidence. Frisina finished the race in 51.69 seconds. While John Orlando finished in 8th place overall with a time of 50.19 seconds. John was very appreciative of placing at the state meet saying, "It feels pretty good to medal at the state level. I'm glad I could do it with my family and friends watching. I'm happy that God blessed me with the opportunity to compete this weekend."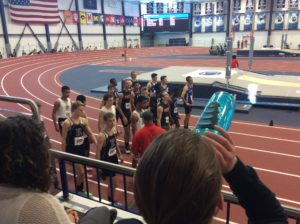 The Ramblers also competed in the 1600 meter relay. This event is composed of a relay team with four runners and each runner sprints a 400 meter distance before passing the baton to their teammate. The Ramblers relay team was led by John Orlando, followed by Kevin Haight, Derek Jones and Dominic Frisina finished the race for them. Jack Dey served as the alternate for the Ramblers relay team. The Ramblers competed very well in the race and took third place in their heat. However the Ramblers did not have a qualifying time to medal.
The Rambler would like to congratulate the indoor track team for a great season and wish them luck in the upcoming outdoor season.