Presidential candidates square off in first debate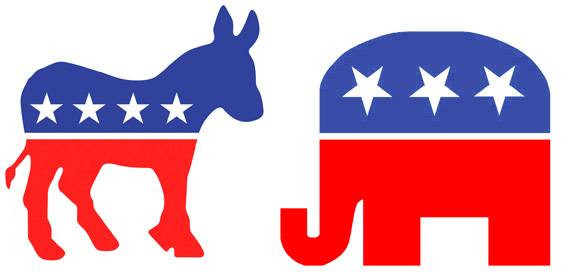 Election season is upon us and you'd be wrong if you didn't think this first debate between Donald Trump and Hillary Clinton was going to be "yuge." This presidential race is unlike any other race Americans have seen. The Republican and Democratic parties have nominated their candidates, and the debate was held on Monday, September 26. The debate brought in around 70-80 million viewers. The debate lasted for an hour and a half and was a commercial free broadcast on almost every cable news channel.
The topics for the first debate were "America's Direction," "Achieving Prosperity," and "Securing America." The moderator for the first debate was NBC's Lester Holt. The debate started with the question asking each candidate how they would put more money in the pockets of the American people. Clinton responded by stating that America needs an economy that will work for everyone. Clinton also wants to raise the minimum wage, along with making sure that women get equal pay. To top it all off Clinton said she wants the wealthy to pay their share.
For the same question Donald Trump took a different approach. Trump said he wants to start by stopping big companies from leaving the country. Trump also wants to cut taxes on big and small businesses. His main goal in doing all of this is to allow businesses to have the money and freedom to create more jobs for the unemployed in America. To finish his response to this question Trump also said that he would like to renegotiate trade deals with our foreign allies.
In a time of unrest for America, a question about police force was brought up during the debate. Trump and Clinton both agreed on their answers; they both want to see the police create a stronger relationship within the communities they serve, although they have different strategies for how to accomplish that. After many controversial police shootings in America it is good to see the two presidential candidates address and agree upon the importance of this issue.
It wouldn't be a Trump vs. Clinton debate if the issues of Trumps's unreleased tax returns and Clinton's deleted emails did not come up during the conversation. Clinton used a private server to discuss government issues. While this made national headlines, Clinton's defense is calling out for Trump to release his tax returns. Trump claims that he is currently under audit and that his lawyers recommend that he wait until his audit is done with before he releases his tax returns to the public. However, Trump said that he is willing to go against his lawyers once Hillary releases her 33,000 deleted emails. This has become a hot issue of debate during this presidential race.
This was the first of three scheduled presidential debates leading up to Election Day on Tuesday, November 8. The next debate will be a vice presidential candidate debate on Tuesday, October 4. The next debate between Clinton and Trump will take place on Sunday, Oct. 9.