CP football returns many players from 2016 state championship team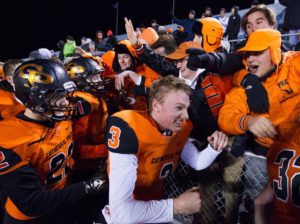 As players and fans alike were driving home from the dreaded 2015 PIAA 4A state championship football game, questions began to arise as to whether or not Cathedral Prep was nothing more than a big fish in a small pond, if they could compete with next-level talent, if they were overrated, and ultimately, if they were nothing but a fluke. Less than a year later, starting linebacker/fullback Ian Malesiewski suffered his devastating neck injury that left him paralyzed. No one can truly describe what had happened after that and what it unleashed of the team, but there was no denying the change of intensity, attitude, and results the following year.
The Ramblers returned to Hershey, but this time, it was just different. Saying they had a chip on their shoulder is extremely underwhelming, but something special had changed. Guys were playing for each other, had a tenacious mindset, had a little more hop in their step, got up a little bit quicker after each hit, and asked themselves, "What would Ian do if he had one more play?" It was an emotional, historic 4th quarter comeback victory that no one will soon forget.
Now, the Ramblers enter the 2017 season with something they didn't have at the beginning of last, reassurance. Reassurance that they can get it done when it counts the most. Reassurance that they can put public criticisms aside and stay together and focused as a unit to accomplish their ultimate goal. Reassurance that Erie can produce big time players and compete with the best of them. Reassurance that the heart, soul, and identify of the team—Ian—will be on the sideline this year.
The Cathedral Prep football team has been the class of District 10 for quite some time now and judging off their impressive blowout victory to open the season against Pittsburgh powerhouse, Central Catholic, it doesn't look like that's going to change anytime soon. The Ramblers are loaded with returning talent and are preparing for another special season with the one goal in mind- hoisting the heralded PIAA 4A Championship trophy above their heads at Hershey Park- and believe me, they have every intention of doing so.
OFFENSE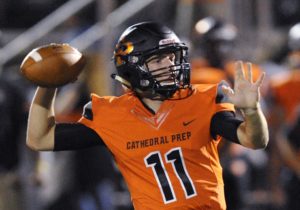 The Ramblers return co-2016 Big School Player of the Year and Ohio commit, quarterback Joe Mischler. He is highly regarded for his intangibles and leadership qualities, along with obvious talent and an unmatched Football IQ. Mischler is the prototypical dual-threat QB, throwing for 2,924 yards and 38 touchdowns while also adding another 341 rushing yards along with 3 additional touchdowns on the ground in 2016. He can make every throw and is extremely mobile and elusive in the pocket.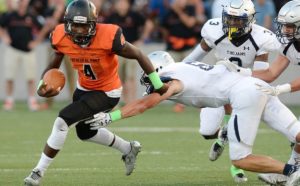 Experience returns at virtually every position and that is no different at running back. Matt Lupo is back after finding the end zone 17 times as a junior. He offers elite lower body strength and is a hard worker, never backing down from the defense. Lupo has earned high praise and was said to have had an impressive offseason. The second part to the two-headed monster in the backfield will be rising junior Billy Lucas. Having already received an offer from Bowling Green, Lucas possesses the rare blend of speed and power that coaches covet. He offers supreme athleticism and if healthy, should greatly contribute to this high powered offense. Joe Campbell also is a tireless worker, getting the first nod at the fullback position, replacing former Allegheny commit, Kyle Mitchell. Mike Lupo also figures to be in the mix.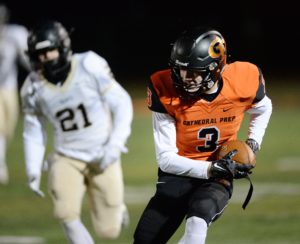 At wideout, Tyler Oedekoven is back. He was a sensation lining up on the outside and beating opposing defensive backs with his sub 4.5 speed and quickness at the line of scrimmage. Oedekoven has one standing offer from Albany. He and Mischler hooked up on 51 occasions with 17 of those going for scores last year. Their chemistry and timing should only improve in their second year. Prep also has some complementary pieces that carry major potential in the passing game at receiver (due to their lack of tight end usage) with Henry Fessler and Adam Malesiewski figuring to get consistent playing time as seniors this year. Fessler has had college buzz around him for quite a while and it's only a matter of time before the offers come pouring in while Malesiewski also has an offer from Edinboro currently. Look for a breakout year for Fessler, as he embodies more of a typical receiver's skill set while Malesiewski specializes in making plays in open space with the ball in his hands. Anthony Bolden also will be a reliable, possession receiver. Terry Roberts is also assumed to rotate into the mix, but the hope is that the first 3 can hold the position down, leaving Roberts and Bolden to focus on defense.
The largest feat to overcome will be the in the trenches with the losses of University of Pennsylvania-bound Cam Landis, college recruits Dave Nies and Ben Furhman, along with fill-in, Nick Carneval. However, there are still remnants of the dominant line and glimpses of hope that it could become the centerpiece of the team once more. Penn State commit, Juicy Scruggs, returns as the anchor at left tackle and also is ranked inside ESPN's top 100 for the 2018 recruiting class (#99). Also returning is college prospect, Matt Carr. The young, big bodied Chris Oliver may get his first opportunity to start and has big time physical tools to work with. Junior Jordan Covatto could also find himself a starting spot. His attitude along with his grit-and-grind playing style overcomes his height deficiency. Will Burns, Chris Smith, Kawaun DeBoe, Andrew Samuels, and Adam Olszewski could also contribute.
DEFENSE
The Ramblers take pride in their defense and the havoc they cause for opposing offenses. The defensive line brings plenty of depth with Harvard recruit, Will Burns, along with the productive Chris Smith at defensive end. Burns needs to have a big year, as he has all the looks of becoming a breakout candidate. Juicy Scruggs is likely to man the interior of the defensive line also. This is a steady group that looks to stuff the run and be the first line of this ferocious defense. As a unit, they need to step up, however, having to deal with the graduation of Delaware commit, Dom Covatto.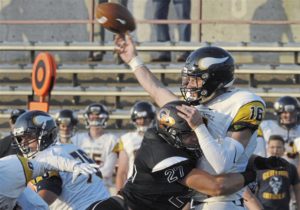 Matty "Bo" Bauer is the motor that drives this team. The 6'3" 215-pound Notre Dame commit is just a complete monster. At times, it seems he is literally unstoppable. He blitzes routinely and offenses are aware he's coming, but there's simply nothing they can do sometimes. He is relentless in his pass rushes and finishes with power but also can get to the quarterback with his unique blend of lateral quickness, speed, and an opportunistic knowledge of the game. Coach Mike Mischler always finds different ways to get Bo involved in different blitz packages, coverage schemes, and even in the running game, making it nearly impossible to gameplay for him. Regardless of where he lines up, he is a player that needs to be accounted for at all times. Look for seniors Ryan Sargent, Joe Campbell, Hunter Orlando, Nick Maloney, and Dyjheir Norman, along with junior Billy Lucas, to get time alongside Bauer at LB this year, as it will take a collective effort to replace Bowling Green commit Jerry Roberts.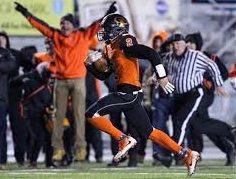 The Ramblers also have a star-studded secondary highlighted by Iowa commit Terry Roberts. Lining opposite Roberts will be Navy commit Anthony Bolden. Roberts is more of a speed, lockdown/ball hawk corner while Bolden is a big, physical, quality number 2. Look for senior Amory Coleman-Reeves to make an impact when healthy with his speed in the secondary and for Fessler to get some time covering the slot. Jaelen Carson offers additional depth. At safety, the Ramblers have plenty of options to choose from. Hunter Orlando shined down the stretch last season and looks to be off to a nice start while Matt Lupo is another capable, physical safety. Adam Malesiewski also should get time after starting some games there last year.
SPECIAL TEAMS
Anthony Lupo is still firmly entrenched as the placekicker while the strong-legged Junior, Colin Kelly, took over on kickoffs last year. Kelly will most likely handle punting duties as well. Terry Roberts and Oedekoven are the primary kick returners while Roberts and senior Robert Bannister handle the punt returning duties. Look for Adam Malesiewski to take over as the return specialist sometime this season. Senior John MacKenzie takes care of the long snaps while senior Nick Wisinski is a reliable holder.


Cathedral Prep has all the looks of a championship team. MaxPreps currently has them as a top-16 national squad as well as ranking them #1 in the state. The sky is the limit for this group of kids, and they know that. One thing that is also abundantly clear is the overwhelming support and excitement that surrounds this team, through their school, community, friends, and family.
The Ramblers are 1-0 on the season after defeating Pittsburgh Central Catholic 40-7 in the season opener last Friday night. With the longterm goal of winning back-to-back state championships in mind, the Ramblers focus their attention next on the brand new Erie High School Royals as the teams prepare for their inaugural game tonight at 7 p.m. at Veterans Stadium.