Groundbreaking Junior League announced by Lavar Ball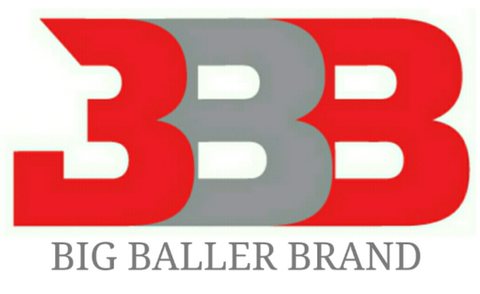 It has been debated for years about whether or not players should have the ability to skip college and go to the NBA. Legends like LeBron James, Kobe Bryant, and Kevin Garnett skipped the collegiate level to play professionally, proving that college is not always needed for development. In 2005, however, the NBA incorporated a new rule into the draft. A player had to be of 19 years of age at least to qualify for the draft. The commissioner of the league at the time, David Stern, stated that the reason for this change was to discourage urban Americans from looking past college and relying on making the NBA for a stable source of income. Most top players now go to college for just one year and then go to the draft, arguably making the age requirement redundant. An alternative for players that don't want to play in college is going overseas to earn money while playing ball. But never has there been the idea of adding another league to transition players into the NBA, until this week by none other than Lavar Ball.
We all know about the controversy surrounding the Ball family. Whether it's Lavar saying that his son can defeat Stephen Curry in a one-on-one or LiAngelo shoplifting in China, people are aware of the Ball family shenanigans. But the newest installment to the drama surrounding the Ball family is Lavar's announcement of establishing the Junior Basketball Association. This new league directly combats the NCAA's ability to acquire top-ranked high school ballers by offering contracts to its players. Contracts for lower ranked players are estimated to be worth around $3,000 whereas top ranked players can earn up to $10,000. Lavar hopes to form ten teams in this association, with each having eight players on a roster.
In a statement made by JBA, it said, "The JBA league is for basketball players who intend to pursue the sport professionally. With the introduction of the JBA, allowing the NCAA to regulate and control the eligibility status of top basketball prospects will no longer be an issue. There is no need to partake in an institution that claims its purpose is not to help you prepare for your professional career."
While this move is very risky, it is undeniable that it has serious potential. Players have protested for years about the age requirement, and while this new league may not eliminate the rule, it will allow the best NBA prospects to earn money and play with the best of the best in their age group. But the real question is whether or not the JBA will be able to survive and compete with the NCAA.
"It ultimately depends on whether or not Lavar is able to provide these contracts and follow through on his promises to these athletes," Prep junior and basketball fan Andrew Olds says, "If these players are paid appropriately, big name players will definitely join because of the guaranteed money and good coverage because of the concentrated talent in this league."
The JBA has said that their league will be up and running in the summer of 2018. This incredibly quick startup is a prime example of a high risk, high reward scenario. If the league is ready to start by this time and contains little to no flaws, the JBA will skyrocket. But if it fails in a significant matter, the very existence of this junior league could cease in an instant. Hopefully this new organization is able to take off this summer, because if one thing is for certain, nothing is going to be more entertaining than seeing these alpha NBA prospects bringing the best out of each other in high action and fast-paced games.