2019-20 theater schedule announced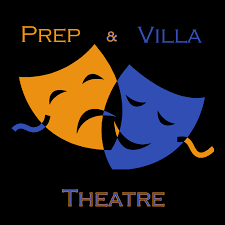 Father Mike and the Prep and Villa theater program are happy to announce the 2019-20 theater season. Following one of the greatest years of Prep and Villa theater history, it was decided to do 5 performances, instead of the usual 4. These performances are The Crucible, The Last Days of Judas Iscariot, Curtains, Jesus Christ Superstar, and Bright Star.
The Crucible is the first show of the year with performances from Oct. 31-Nov. 3. Written by Arthur Miller, and winner of the 1953 Tony Award for Best Play, The Crucible is a story written about the Salem Witch Trials of 1692-1693. The story focuses on a young farmer, his wife, and a young girl who wrongly accuses the wife of witchcraft, resulting in her arrest. The farmer then brings the girl to court to admit her false accusations, and instead of proving his wife's innocence, he finds himself also accused of witchcraft and ultimately being condemned to die with many other innocent people. 
The Last Days of Judas Iscariot will have performances on Nov. 14-17. The Last Days of Judas Iscariot, written by Stephen Adly Guirgus, is a comedy written to answer the question, "What happened during the last days of Judas Iscariot?" Judas, the disciple who betrayed Jesus for money is seen as the man responsible for Jesus's death. After his betrayal, Judas became greatly depressed and felt incredibly guilty. He was later found to have hung himself from an olive tree. This play hilariously describes what might have happened during the last days of Judas Iscariot. 
Curtains will have performances on Jan. 31-Feb. 3. Curtains is the first out of three musicals. It was written by Rupert Holmes, and is a musical murder mystery, which shows the murder of the singer, actress, and dancer Jessica Cranshaw. Suspicious of who murdered Cranshaw, Lt. Frank Cioffi is called in to possibly solve the mystery. While on the job, Cioffi finds more and more important people being murdered. Is it possible for Cioffi to solve the case before he gets murdered himself? 
Jesus Christ Superstar will have performances April 2-5. Jesus Christ Superstar, with music by the famous Andrew Lloyd Webber, tells the story of the last days of Jesus Christ, but through the eyes of traitor Judas Iscariot. The story is told only through music. Jesus Christ Superstar is one of the most known musicals of all time, so popular that it has been revived three times and had two films made of this story. Father Mike and the Prep and Villa theater program has stated, "Jesus Christ Superstar is an alumni play. Recently graduated alumni of Prep and Villa can come back to perform in the performances of Jesus Christ Superstar."
Bright Star will have performances May 14-17. Bright Star, a musical written by comedian Steve Martin, shows the story of Alice Murphy who meets the man of her dreams. After this, Alice sets out on her journey to better understand her past and where she came from. On her journey she finds out something that could be life changing. Bright Star is a unique and uplifting story all should see.