This week The Rambler staff answered the question "If you could have dinner with any three people from the past or present, whom would you choose and why?" Read their choices and explanations below. Then share your answers in the comments section below.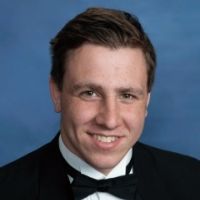 Damian Lillard, Phil Mickelson, LeBron James
The first person that I would choose to have dinner with is Damian Lillard. My favorite team is the Portland Trailblazers, and he has been the point guard since he was drafted. He is loyal, works very hard, and is a family man, and I feel that me and him could have a very intelligent conversation over some steak at Outback. The next person I would have lunch with is Phil Mickelson, professional golfer on the PGA Tour. I am a fan of golf, and he is one of the best in the game. I would love to get some pointers about my golf game from him, along with enjoying some dinner at one of the local country clubs. The third person I would eat dinner with is LeBron James. LeBron might go down as the best player of all time, and I want to be able to say I ate dinner and learned some life lessons with LeBron James at the end of the day. 

Snoop Dogg, "Freeway" Rick Ross, Joe Rogan
If I could pick three people to go to dinner with, it would be Snoop Dog, "Freeway" Rick Ross, and Joe Rogan. I want to see Snoop Dog so he can tell me about all the cool things he did through his rap career. I would like to see "Freeway" Rick Ross to hear all the stories of his tough life and what he went through. Finally, I'd pick Joe Rogan because he has met so many people through his life and has talked to them on a deep level. So I want him to tell me all the secrets he knows about celebrities.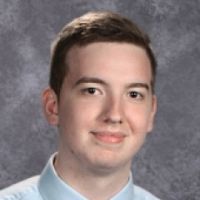 Winston Churchill, John Adams, Thomas Jefferson
I would have dinner with three specific people. First, Winston Churchill because I would love to hear the words he can give his listeners. Lastly, I would love to get John Adams and Thomas Jefferson to have dinner with me and Churchill. The constant arguments and then later friendship would be cool to see.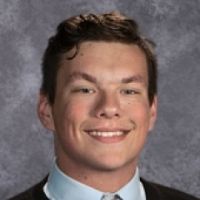 Ryan Reynolds, Maynard James Keenan, Grandpa Kirby
If I had to choose three people to have dinner with I'd choose Ryan Reynolds, for his comedic value because I think it would be so much fun. Than I'd choose Maynard James Keenan because he is a person whose brain I'd love to pick. Then lastly I'd pick my Grandpa Kirby. I miss him every day and would give anything to spend a few hours with him.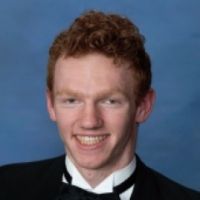 Jesus Christ, Elon Musk, Socrates
This is a tough one because there are too many people to choose from. However, there are an easy two people that I would want to have dinner with. The first person I would want to have dinner with is Jesus Christ himself. I think this is an easy one because I would ask him a lot of questions. The second person would most likely be Elon Musk. I would just ask him a bunch of questions about physics and engineering, and he will give me crazy answers. The third person will be Socrates. I know he speaks in Greek, but I want to understand the wisdom that this man has, and why he chose to follow the path he followed.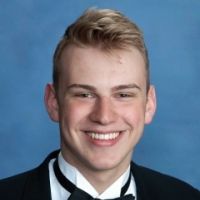 Frank Sinatra, Tupac Shakur, Wiz Khalifa
If I could have dinner with any three people I would have dinner with Frank Sinatra, Tupac Shakur, and Wiz Khalifa. I would pick Frank because he is the greatest male singer of all-time, and I feel like he would be a wealth of knowledge. "My Way" is one of my favorite songs ever, and I'd love to hear him sing it live in person. Next, I'm picking Tupac because I'm a big fan of the conspiracy theory that he is still alive, so I want to know if he actually died on the night Tyson fought Seldon. He's also debatably the greatest rapper of all time, so I'd love to talk to him about all things music. Lastly, I'm picking Wiz because Wiz brings the party.
Kanye West, Donald Glover, Kevin Hart
If I could have a dinner with any three people from history, I'd definitely want to have dinner with Kanye West, Donald Glover, and Kevin Hart. It would just be a hilarious table to be at, as all of them are funny, and two of them are comedians. None of them have any bad blood between each other, and the conversations would be interesting because they're all celebrities. I imagine it would just be them talking about their career, spliced in with some fun stories of things that happened to them during their life. Honestly, Kanye West just talking about the things he's done recently would be reason enough to want to go.