Super Bowl LV Preview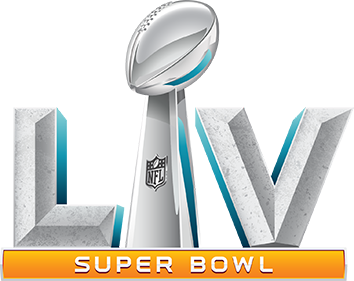 Every year fans across the world come together for the grand finale of the NFL season. In fact, so many people watch, it breaks viewership records almost annually. This year the featured matchup of the 55th Super Bowl is the Kansas City Chiefs vs. the Tampa Bay Buccaneers.
It a showdown of old vs. new generation of players for each team. On one side is the 43-year-old G.O.A.T. Tom Brady, and the other side is a quarterback who has been as impressive as anyone in his first three seasons as a starter. This year the Super Bowl is being played in Tampa Bay, Florida which is home of the Buccaneers. The Bucs are the first team ever to play the Super Bowl in their home stadium since the Big Game is played at a predictive neutral field.
The Buccaneers have been scorching hot their past 7 games, winning all of them. The Bucs have been quite impressive, but the Chiefs' starters this year only have one loss this season, showing a whole new level of dominance for the defending Super Bowl champs. With Tom Brady's win against the Green Bay Packers last Sunday, he is headed to his 10th Super Bowl in his career, which is another impressive accolade added to an already iconic career.
The Buccaneers got to the Super Bowl by beating the Washington Football Team in the Wild Card round, beating the New Orleans Saints in the Divisional round and beating the Green Bay Packers in the NFC Championship game.
The Chiefs got here by clinching a first-round bye and home field advantage throughout the playoffs, beating Cleveland in the Divisional round and dismantling Buffalo in the AFC Championship. This game means so much for some of these players and coaches' legacies, like a Bruce Ariens the head coach of the Buccaneers who has coached for many years and is seeking his first ring.

The game will be played in Raymond James Stadium on February 7th. The capacity for the game will be reduced to 22,000 people due to the ongoing COVID-19 pandemic. The NFL is honoring local health care workers for their bravery and hard work during the pandemic by allowing 7,500 frontline workers at the game. The game will be broadcasted on CBS and will have The Weeknd as the main halftime performer.
The excitement and the hype surrounding this game is tremendous and everyone should feel that way. Students at Cathedral Prep crave NFL football on a Sunday and have expressed excitement on how they feel about this Sunday's game.
"The Super Bowl this year has so much build up like it always does but this one will be great," senior Phil Pedano said. "It is great to see Tom Brady and one of the best players and someone who could catch him in his career like Patrick Mahomes."