Cathedral Prep Fishing Club offers students chance to fish with friends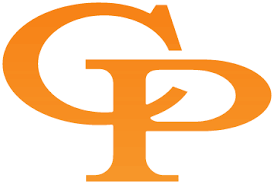 As the weather continues to get warmer with summer approaching, it's an exciting time for the Prep Fishing Club. The Cathedral Prep Fishing Club has their first fish scheduled for Friday at the ponds by Presque Isle. Fishing Club is a newer club here at Prep, so it is exciting for some students who love to fish.
Senior Anthony Cuzzola is the president of the club and manages all of the activities. Prep is known for all of their sports teams, but some students are interested in other things such as fishing, too.
"Fishing is a fun activity that you can do all year round with friends and family as well as by yourself," Anthony said. "If you like spending time outdoors, relaxing, and you enjoy nature, fishing is a great hobby to pick up.  And when you catch them, you can take them home to eat."
If a student wants to join fishing club, what are the activities that some of the students will be participating in?
"We will meet at least once a week after school or on a day off at different locations throughout Erie," Anthony said. "There are ponds at Presque Isle, areas on the bay and lake, and some creeks around the area that we will fish
In order to have a successful fishing trip students, need to have the proper supplies.
"In order to fish, you will need a PA fishing license ($23), a combination trout/Lake Erie permit ($16), and a fishing pole," Anthony said. "You can purchase those at Walmart, Sportsman Warehouse, or Huntfish.pa.gov. You must have your license with you when we go fishing. I will be grabbing the bait each time we go. If you already fish, bring your tackle box. And if you catch and plan on keeping, bring a bucket."
Lastly, fishing club is much more than just fishing. It can teach students some valuable lessons.
"Fishing teaches you many skills, such as patience, problem-solving, and determination," Anthony said. "It also opens your eyes to your surroundings and you learn about things like different species of fish. Fishing has been known to positively affect both mental and physical health, too. You also create memories with friends and family that will make you hooked on fishing."
"I can't wait to get started and fish with my friends," senior John Himes said.
Fishing is a fun activity that can teach students valuable life lessons.