Prep teams compete at Gannon University's Differentiation Bee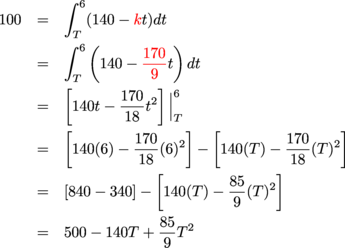 Representing Cathedral Preparatory School in a battle of wits, the school's brightest minds tackled complex math problems at Gannon's Differentiation Bee earlier this month, For the past several years, Gannon University has been hosting this competition to challenge local high school student's knowledge of calculus.
For those who are not in calculus or perhaps do not know what types of questions are asked during a differentiation bee, they essentially focus around "derivatives," says senior Kasey Wagner. According to Kasey, these are some of the most useful types of problems to know about, as they have various applications.
This most recent event took place on Nov. 16 at Gannon's Waldron Campus Center, located on Peach Street, and had students Michael Kuzma, Mitchell Bradford, Kasey Wagner, Grant McCarthy, Aidan Levis, Luke Brown, Logan Catrabone, and Jonah Bebko led by Mrs. Quinn to compete for prizes. The teams that won first and second place received scholarships to Gannon University, and third place won some Gannon merchandise.
While the scholarships presented by Gannon were alluring, some students were not immediately sold on the competition. Senior Michael Kuzma, a second year calculus student, was feeling uneasy about the competition to begin with, but was later convinced to participate after a deal involving "bonus points" was made.
The team's day started off at around 10 a.m. and finished around 1:30 p.m. Almost right after their arrival, they split up into groups.
While it is true that Prep was competing against other local high schools, such as McDowell and Harborcreek, they were also competing against "each other," said senior Kasey Wagner.
The student representatives from Prep were divided by Mrs. Quinn into groups of three, with the first group being Aidan Levis, Mitchell Bradford, and Grant McCarthy. The second, Logan Catrabone, Luke Brown, and Jonah Bebko. And the last was Michael Kuzma, Kasey Wagner, and Chloe Brugger, who unfortunately could not attend due to being sick. All of the representatives from Prep were competing against everyone else who was not in their respective group for the top prizes.
The competition itself was split into three different rounds, with each having its own point system. The further into the rounds the groups went, the higher the points that were awarded per question. It should be noted that each round the questions progressively became more difficult. After the three rounds were over, the teams took a quick lunch break provided by the Gannon staff and were later judged.
At the conclusion of the competition, the teams of three had their points tallied up to decide a winner. Prep unfortunately did not make the top three winners out of all the schools held within the competition, but some students did receive small prizes, such as Michael Kuzma, who won a "brain stress squeezer."
Student teams from from McDowell finished first and second in the competition, and a team from Fairview finished third.
All in all, this is a great chance for students to test their mathematical skills while also granting them the opportunity to take some money off of their college tuition, should they choose to enroll at Gannon University.