Marvel's Phase Four review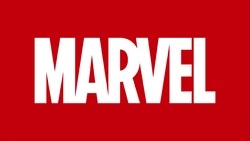 From the record-breaking WandaVision to the heartbreaking Black Panther: Wakanda Forever, Phase Four of the Marvel Cinematic Universe has been anything but boring. The MCU had big shoes to fill after Phase Three's Avengers: Endgame, and with their strong mix of movies, shows, and special presentations, I feel that Phase Four has absolutely lived up to expectations.
MOVIES:
To begin with movies, Marvel's Black Widow was the first movie released for Phase Four, and it absolutely set Phase Four off strong. Not only did it finally give Natasha Romanoff the spotlight she deserves, but it also brought to light the real dangers for women today. Scarlett Johansson gave a thrilling last performance as Natasha, as well as Florence Pugh, David Harbor, and Rachel Weisz. I am so excited to see where Pugh's character Yelena and Harbor's character the Red Guardian go in the MCU, and I am so glad Natasha got one last moment in the sun.
Shang-Chi and the Legend of the Ten Rings was released next, and I think this was one of the strongest pieces of media out of this phase overall. Shang-Chi is a fresh new character with, of course, a heartbreaking backstory that he ends up overcoming. Simu Liu portrayed him brilliantly with the perfect amount of humor and earnest nature, and his work on the stunts for this movie was flawless. The editing, music, and acting in this film was perfect, and was overall an amazing experience to watch in the theater. I am beyond excited to see where Shang-Chi goes in the MCU and how powerful he really is.
Marvel's Eternals was next, and while many people were not fans of it, I personally love this film. The acting and editing was once again flawless, and the characters themselves are some of the most interesting in the MCU thus far. I love the story behind the characters' lives, the betrayal that occurs about two-thirds of the way through the movie, and of course the end-credit scenes. These characters are incredibly powerful, powerful enough to live for thousands of years, and this brings a whole new level of power to the MCU. I think this evens out everything between the new characters to show who has the most power, and what each new character brings to the table. I hope these characters show up in Phase Five very soon.
How can the highlights of Phase Four be mentioned without mentioning Spider-Man: No Way Home. This movie will absolutely go down in history as one of the most iconic movies ever. This is not just because of the unbelievable cameos made by past Spider-Man actors, but the incredible acting displayed by Tom Holland, and the flawless plot laid out by the writers. This movie is definitely one of my favorite pieces, if not my favorite piece, to come out of Phase Four, and I will always remember the surreal feeling of it every time I watch it.
Doctor Strange in the Multiverse of Madness was released next, and while I do not have it in my top three of this phase, I feel that the plot of it is one of the strongest. Elizabeth Olsen plays Wanda Maximoff with the perfect demeanor and makes Wanda's character extremely valid in her feelings. Benedict Cumberbatch displays the perfect Doctor Strange once again, and while this movie was very strong, the only negative is how action-packed it is. I feel there were more spots needed for the audience to just sit down and breathe, but other than that, I really enjoyed this one.
Thor: Love and Thunder is the second to last movie released in this phase, and while I do not dislike it, I think it may be the weakest movie for the phase overall. Chris Hemsworth and Natalie Portman display their brilliance in acting, the editing is fair, and the humor is good, I just did not enjoy the ending and the movie itself did not feel serious enough. It was forgettable, and I really think Thor needs to take on a darker feeling for him to actually be taken seriously moving forward. I enjoy the direction I think his character will go in, I just hope he is taken more seriously. The character really needs it.
Black Panther: Wakanda Forever finished off Phase Four with a bang, especially in its element of acting. Every single actor involved obviously had so much respect and honor to play the roles that they did, and they honored the late Chadwick Boseman so beautifully. The plot sucked me in immediately, the introduction of Riri Williams was exhilarating, and the editing is some of the best in the MCU thus far. The way they designed the water used and the underwater architecture was insane, and I was absolutely in awe of it the entire time. I am so happy with the direction the MCU decided to go in for this film, and I look forward to the future of the new Black Panther.
TV:
WandaVision, the very first Marvel television show premiered on Disney+, is absolutely one of my favorite pieces from Phase Four. The entire show feels like one giant puzzle to figure out, and it gets more and more confusing each episode, which made the weekly viewing of it absolutely gripping. The plot itself is genius, and Elizabeth Olsen once again portrays Wanda flawlessly. I love Wanda's anger and frustration throughout the show because it made the character feel realistic and relatable. I still think about how much fun I had watching this show, and I think many Marvel fans feel the same way.
The Falcon and the Winter Soldier was released next, and while this show is very strong, it is not my favorite. Sam Wilson and Bucky Barnes are a brilliant pairing, and the viewing of this show was incredibly fun, but I enjoyed some of the other shows a bit better. I think Sam's future as Captain America will be very interesting to watch, and I am very glad this show highlights his struggle having the weight of the shield on his shoulders, so overall I think this show was a very good idea on Marvel's part. It sets up a great base for the character, as well as a very rewatchable show, just not my favorite.
Loki was released next, and I loved this one. Loki having his own show and his own story to tell was very smart for Marvel because of how beloved he is, and because of how interesting of a character is. I also think this show helped explain the time-travel used in Avengers: Endgame a lot, and it introduced the next big bad guy: Kang the Conqueror. I am so excited for season two, and I am so excited to see how much more complicated Tom Hiddleston makes Loki. I truly think Loki is one of the best -done characters in the MCU, and season two will make him that much better.
The next show released, What If…?, was definitely one of the most interesting concepts done in the MCU, and I had some of the most fun watching this show overall. It covers moments in the MCU if they had worked out just a bit different, like if Peggy Carter got the super soldier serum for example, and the entire show is completely animated. As I said this show was really fun to watch and think about, and with a second season coming, there are lots of other storylines to cover. I love the creativity that the MCU took with this show, and I am so excited for more.
Hawkeye was released next, and while he is not my favorite character, this show was very well done. It introduced Kate Bishop, a very lovable archer played by Hailee Steinfeld, and it takes place during Christmas time in New York City, which is a very happy setting to have a show in. The action is done very well, as well as the acting on everybody's part. I love the inclusion of Kingpin in this show as well, and just like every other project in this phase, it sets up a lot for future projects. I am happy Hawkeye got his time in the sun, and I am very happy with how Marvel did this show.
Moon Knight was released next, which is absolutely my favorite Marvel show released in this phase. Oscar Isaac plays Mark and Steven perfectly, and the editing itself is beautiful. The plot itself is gripping with the audience desperately waiting to figure out what was going on, and the ending is very strong. The new character of Moon Knight is such a good inclusion for the future of Marvel, and I really hope this show gets a second season. It really is one of the most well-done pieces of media for this phase, and every single element was done to the best of their ability. I look forward to more from these characters
Ms. Marvel was released next and brought some much-needed lightheartedness to the MCU shows. Ms. Marvel as a character has a very promising future as a member of the Avengers, and the actress Iman Vellani has such a deep love for the MCU, and it is visible in her acting. I can tell how much love and passion she put into her character, and her origin story in this show is both heartwarming and hilarious. She has the same charm that Peter Parker does, and I am happy that that young feeling is still present in this phase.
I Am Groot is a show of only a few episodes showing funny moments of Groot growing up. It was mostly done for humor purposes and it is very short so it is hard to review, but it was funny and cute for the character. I very much enjoyed it.
She-Hulk: Attorney at Law was the last show released for Phase Four, and it is safe to say that this show pretty much divided Marvel fans immediately. While I did not dislike it, I feel that it could have been done much better. I think the plot was a bit sloppy, the acting could have been better, and the humor was overdone. It felt too funny to be real, and the backstory of She-Hulk could have been so much better. The best part of it for me was DareDevil's cameo, which was only a few episodes.
SPECIAL PRESENTATIONS: 
Marvel also introduced a new piece of media called Special Presentations, which are basically hour-long movies only available on Disney+. Werewolf by Night was the first out of the two, and this is definitely one of my favorites of the phase. It was creepy, action-packed, but also very character focused. The introduction of Jack Russell was done very well. It felt like the introduction of Steve Rodgers or Tony Stark where they were just interesting enough to make you want more, as well as having a satisfying movie with a satisfying end.
The Guardians of the Galaxy Holiday Special premiered only a few weeks ago, and it was very funny for the holiday season. Especially with the third guardians of the galaxy coming out next year, I appreciated a lighthearted short before a likely emotional end to the guardians. The plot itself is very sweet, and it was nice to see a guardians movie with such a character-focused center. It is definitely added to my yearly Christmas movie list.
CONCLUSION:
Overall, I enjoyed Phase Four very much, and I will definitely miss some of the characters whose final appearances were in this phase. However, I look forward to this next phase of Marvel more than I have anticipated any of the other phases in the past, and the future of Marvel looks brighter than ever.