Cooking Corner with Henry Abercrombie: Pi Day Edition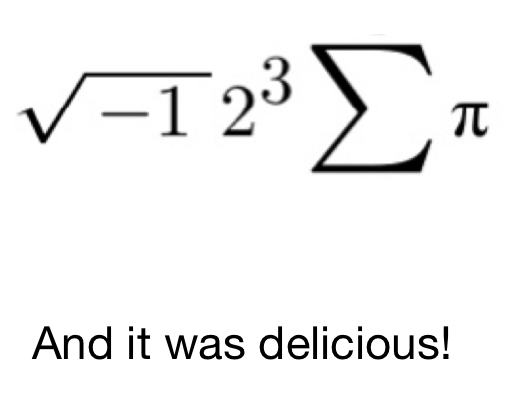 A pie is a succulent dessert for all occasions: Thanksgiving, Christmas, Easter, Halloween; the list goes on. As some of you may know, I consider myself to be a pie fiend—I plan to eat every sort of pie that I can. In my lifetime, I have eaten plenty of apple, blueberry, and pumpkin pies, but there are also a few pies that are a rare treat, like cherry or blackberry pies. I have yet to experience a few decadent pies, including lemon meringue, key lime, and pecan pies.
To celebrate Pi Day this year, I decided to bake some classic pies for the teachers, to thank them for the hard work that they put into each year. The evening of March 12, I sat down to bake my most refined product yet—using the finest Granny Smith apples, tangy cherries, and the sweetest of blueberries, fresh-picked from my grandfather's garden. Although many consider the filling to be what defines a pie—and to an extent, it is—the crust of a pie, the vessel, is no less important. A proper pie crust ought to be light, flaky, and buttery. The most simplistic pie crusts are often the best—less is more, as long as the crust fulfills the aforementioned requirements. You can make your own with nothing but flour, butter, and cold water—just mix the flour and butter, slowly adding in the cold water and mixing, until it forms a nice dough that you can knead to completion. If you are feeling adventurous, perhaps add in some sugar, cinnamon, nutmeg, or other classic pie spices.
Several of the teachers reached out to express their appreciation for the pies—Mrs. Hilliard's favorite was the cherry pie.
"My mother made a pie for my large family every week when I was growing up, so pie reminds me of her," she said.
I was also touched by Mr. Biebel's enthusiasm about the pies.
"Yo! Thank you so much!" he said. Dudes like you make this place real!"
It really brought me joy to bring some happiness in the form of tasty treats for the teachers who put their all into preparing us for our futures.