Cathedral Prep Events Center renovations coming along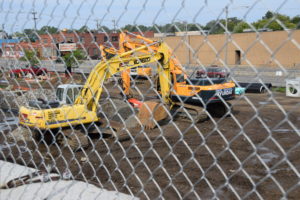 The Cathedral Prep Events Center is a state-of-the- art athletic complex for the sports teams of Cathedral Preparatory School and Villa Maria Academy. Events are held by Cathedral Prep and Villa Maria, as well as for teams and leagues throughout the community that can rent it out. The CPEC was first established in 2010 with the development of Cathedral Prep's first home football field, Dollinger Field. Over the past several years the CPEC has gone on to host many events like football, lacrosse, and soccer games, track and field meets, school masses, Spirit, Mind and Body days, and many other school and community events.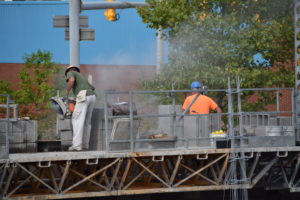 During the 2013-14 school year Cathedral Prep officially came announced that they would start the additions to the Events Center, after receiving a $10 million donation, from an anonymous donor. On June 25, 2014, Joseph McCormick Construction started construction on the additions to the Events Center, and it sat behind a metal fence, alone. On July 14, 2014, ground was broken, and progress was finally made. For the next week Joseph McCormick Construction and Dwyer Plumbing and Excavation Companies worked hard, removing the two large hills from in front of the CPEC. On July 22, the City of Erie came to the closed work site, and told all workers, from both Joseph McCormick and Dwyer, to stop work, because Cathedral Prep did not have the permits for the renovations. After a quick turnaround, on July 25, Cathedral Prep got their permits, and both companies were back to work.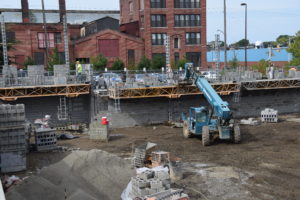 The Cathedral Prep Events Center is expected to be finished in September of 2015. After its renovations, the CPEC will hold a basketball arena capable of holding up to 1,800 fans, and an aquatic center, with an eight-lane, all-deep pool, complimented by a warm-up pool, and topped off with a brand new, state-of-the-art workout facility. This will be open to all students, athletes, and other teams around Erie, about a month into the 2015-2016 school year.