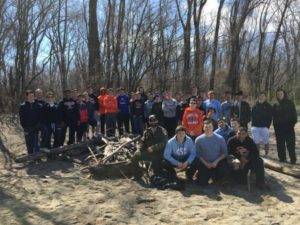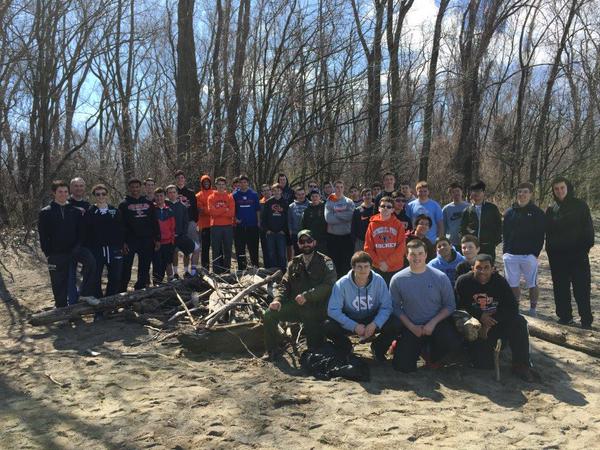 The three principles that Prep is built on are well-known: spirit, mind, and body. However, a fourth could easily be added to that list because of the huge emphasis placed on it while students are at Prep. That other aspect is service. Service is an important part of Prep's identity because it allows students to put their faith into action and to live out the call of the Gospel to love one another through our actions.
Throughout the year it is each student's responsibility to do 25 service hours either out in the community, through their Church, or at Prep. All four classes also need 5 specific hours as part of those 25 in a specific field, such as sick and elderly for seniors or kids for sophomores. That means, by the time every student that attends Prep graduates, they will have completed at least 100 hours of service, which is absolutely astounding.
In addition to the thousands of hours of service done by Prep students each year, there is one day where every student participates and helps out the community, known as Outreach Day. This year Outreach Day was May 1. Students are split into many different groups and each group decides on a different non-profit organization to assist during the day. In total, Cathedral Prep students served 17 organizations throughout the Erie and Crawford Country areas.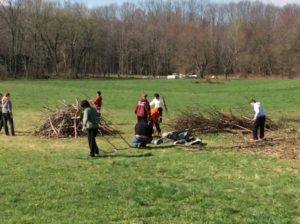 The whole concept of Outreach Day is to put into practice what all the students learn in theology class: the meaning of service through the Gospel. The point of the day is to put others' needs first and to serve our brothers and sisters in the community through service. It doesn't matter what kind of service is done because as long as it is serving someone other than ourselves, it is important.
Some of the places that received the help of Prep students during Outreach Day were Pfeiffer Burleigh School, Asbury Woods, Erie Children's Museum, Emmaus Soup Kitchen, Frontier Park, and Presque Isle. The track team was unfortunately unable to participate during the schoolwide Outreach Day Event, but they organized their own 5-hour Outreach Day.

Senior Dominic Quirk spent his Outreach Day working at the soup kitchen and reading to kids. He said it was very enjoyable, and the kids were very fun to hang out with. He enjoyed it because the kids seemed to look up to all the Prep students, and it seemed like he was helping them stay true to themselves. Junior Dan Chastant worked at Presque Isle, cleaning up the beach of debris and driftwood. "Even though it is really hard work, you can see how much better the beach looks compared to before you start, and it makes you feel incredibly accomplished," he said. He also added that it is awesome to be able to provide service by cleaning up the beach so it is clean for visitors while also helping out the environment by keeping it clean.
Another cool project some students got to participate in for their Outreach Day was to help out the Prep Advancement Department. The students in the group were given the task of calling alumni that have donated to Prep and Villa and thanking them for their donation. Calling the donors allows them to hear from Prep students themselves just how much their donations means to the school.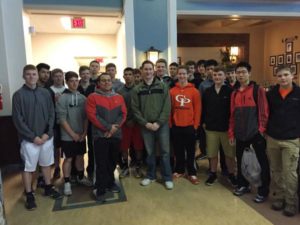 All things considered, Outreach Day was a huge success, not only for the students and Prep faculty participating, but also for the numerous organizations that received service from the Prep family. The day is always an enjoyable experience for all the students, and everyone no doubt is looking forward to many more successful Outreach Days in the future.