Campus ministry travels to Washington D.C. to see Pope Francis
A historic visit from Pope Francis, himself, was written in history on Sept. 22 in Washington D.C. Cathedral Prep and Villa Maria Academy's campus ministry programs organized a trip to D.C. to meet the Pope, a once-in-a-life-time opportunity for all of those involved.

The last papal trip to the United States was in April of 2008 when Pope Benedict XVI visited D.C. to meet with the president. Pope Francis' recent visit was the 7th papal visit since U.S. established diplomatic relations with the Holy See in 1984. Thousands of people gathered to see the Pope during the parade. It was a truly an amazing event for people to experience as well as to be able to tell about it. Luckily, a few Prep students and teachers were there among the massive gathering to meet and greet the Pope.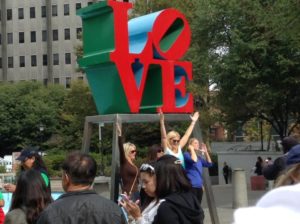 Nicholas Flamini, a Cathedral Prep senior, was one of the students at the scene. "It was an amazing trip," Flamini said, "I wish there were more people that have gone on it." Nick was expecting to see the Pope at least once, as well as have Mass. He got to see Pope Francis up close, where Nick was by the fence; the Pope was on his mobile when he passed by the group, and they all got to see him up close. One of the memorable things that Flamini observed was the security. "Of course it was very tight security, but it was not excessive," he said. People who were admitted into the grounds near the Pope underwent a metal scan and a body search.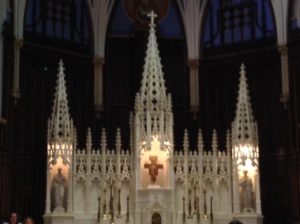 During the Mass, Flamini recalled a remarkable prayer intention by the Pope. He asked that the people pray for him, as he also needs prayer. "I did not expect that to happen," Nick said, "I guess even though the Pope is the closest connection to God, he still needs to be prayed for."

After all of the planned events ended, speeches and welcomes were given, and the Pope bid farewell to the United States. His plane departed to Rome from Philadelphia as scheduled at 8 p.m. Eastern time.