Akon: Lighting up Africa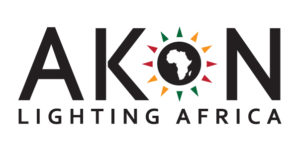 When mentioning the name Akon, many people think of his lucrative career within the musical industry. For more than five years, this pop star was making millions by way of his well-received artistic endeavors on albums such as Freedom, Konvicted and Trouble. However, almost a decade after his third studio album, Akon is planning on impacting the global society in a completely different manner: he plans to supply power to more than 600 million Africans.
Born in St. Louis, Missouri, but having strong connections to Africa, Akon has always felt connected to the continent, obligated to assist Africa's society in their everyday predicaments. One of these issues has been the lack of a widespread power source that could supply the citizens with everyday electricity. This is no easy task. In order to accomplish this, Akon plans to develop a Solar Academy in Bamako, Mali. This would train local African engineers to create solar power, enabling them to maintain this resource for years to come.
As well as the continuation of a resource, this would also educate the population on how to become self-sufficient, improving the quality of life for Africans in a plethora of areas other than electricity. All in all, this major step in the betterment of mankind is a true testament to the fact that our global society is filled with individuals who use their fortunes for good and not for selfish reasons. We can only hope that other influential figures take Akon's example, and move the population further to new heights.