Several Prep students compete for facial hair bragging rights during Beard Week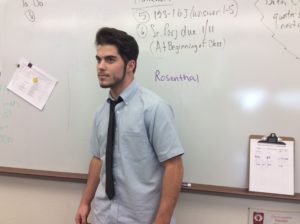 Cathedral Prep's uniform policy assures that students are are to be polished and professional in every aspect. That includes being clean shaven. In some parts of society today, growing a beard defines a man. But Prep believes that the young men should be clean shaven daily. Last week Prep's Student Government Association organized a "Beard Week" for students. Beard Week was conveniently scheduled for the first week after a long break, allowing students to nurture and grow their beards. Sign ups were held in December, before break, and the contest ended on Friday, Jan. 8.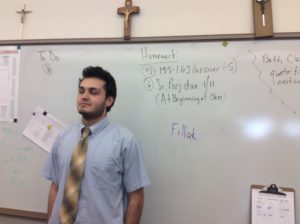 The contest was simple: who can grow the best beard? Those who signed up who cannot yet grow a thick, manly beard also had a chance to be recognized. A $25 iTunes gift card was awarded to senior Thomas Rosenthal for having the best beard, and a $15 gift card was awarded to Mason Fillak for the worst beard. Austin Braendel and Michael Buzas were honorary mentions for growing a beard full of potential.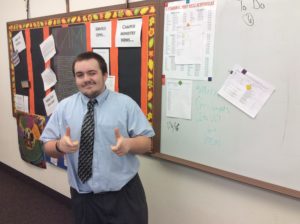 Even though the prizes were worth participating for, other students had other intentions for joining. Tanner White, a senior, found joining Beard Week worth it because he did not have to shave the scruff he had grown ever since break. One person in particular, Joseph Spiegel, also a senior, thought that it would be better to spend $10 on a pass instead of getting several demerits and $5 fees for not shaving. The event concluded when all participants were cleaned shaved as they reported to school on Monday, Jan. 11.