Zoo otter killed by pair of pants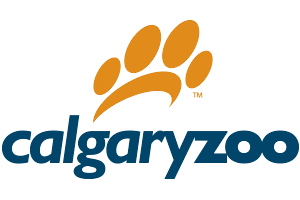 Be extra careful when putting on your trousers this week because just one misstep could prove fatal. That is what happened to 12-year-old Logan the otter, a resident of Alberta's Calgary Zoo. Logan was killed on Thursday, Feb. 18 when an unauthorized pair of slacks made their way into the zoo's otter enclosure.
According to zoo officials, the pants were given to the otters by two zookeepers to be used as an "enrichment item." However, the friendly, inter-special gesture soon became deadly when Logan attempted to utilize his new toy and got his body stuck in one of the pant legs like a straitjacket. Logan then entered the enclosure's pond in an attempt to relieve himself of the pants' stranglehold. Sadly, Logan's efforts proved futile as the wet pants only weighed him down, causing the otter to drown. A nearby zookeeper rushed into the enclosure as quick as possible and attempted to revive the otter, but Logan was pronounced dead at the scene.
According to a statement released by the zoo, "[a] necropsy revealed that the otter drowned after becoming tangled in the pants." The Calgary Zoo stated that two zoo staff members had broken protocol by allowing the otters access to the pair of slacks, which the zoo classifies as an "unauthorized enrichment item," and have since been disciplined.
Prep senior and Canadian citizen Ivhan Relampagos expressed great sorrow over Logan the otter's sudden passing. "I am very sad. I am speechless and cannot express my emotions," he stated. "It is very embarrassing and this should never happen anywhere, especially in my home country. I am very sorry to the otter community."
This is not the first time the Calgary Zoo has come under fire for poor supervision of its animals. In 2009, zoo-goers were flabbergasted to witnesses a gorilla threateningly wielding a knife at guests after it was accidentally left in the animal's enclosure. In 2010, a newborn Siberian tiger cub died after zoo staff failed to realize that the cub's mother was pregnant. Then, in 2013, a penguin died after swallowing a foot-long stick that it mistook for food.
According to zoo officials, Logan's death has gone unnoticed by the three remaining otters in the exhibit.