The smell of freshly cut grass, the thud of a leather glove, and the crack of a wooden bat against a fastball brings Trent Robison to his home. Nothing more than a seventh inning stretch or home run that stretches over far left field before clearing the wall could give Trent such excitement. Robison, a junior a Cathedral Prep, has fallen in love with the sport of baseball and dedicates most of his time and energy into becoming the next Babe Ruth.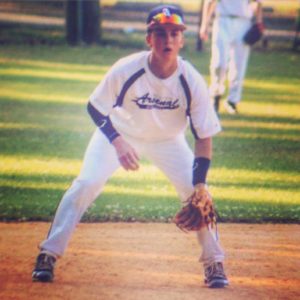 Trent plays for the Ramblers during the spring baseball season but also spends a lot of time playing during the offseason with Tri-State Arsenal. Tri-State Arsenal is a highly competitive travel baseball program based in New Jersey. Trent puts a lot of time to this club, "I play during the summer with Tri-State Arsenal, and during the winter primarily after Thanksgiving I make the trip about every one to two weeks to train." During these trips Trent plays under the lights, so to speak. "When I arrive at the Tri-State's training facility it's around 10 to 10:30 at night. I practice outfielding and then the next day we practice all aspects of the game."
Trent recounts vividly what brought him into the sport of baseball. "When I was about two years old my mom and grandma bought me my first glove as a present. I would spend hours outside throwing the ball around and making catches." It didn't stop there though. He joined T-ball leagues and walked to his local baseball field whenever possible. Trent visited the local AA baseball team, the Erie SeaWolves and was a bat boy for the club. From there he knew he wanted to take his baseball career to the next level.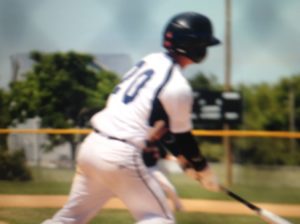 While playing for Tri-State Arsenal he has been across the East Coast to play America's favorite past time. Perfect Game Super 25 National Championship and the Perfect Game WWBA National Championship are only two of many major championship games Trent has taken place in. He cherishes these moments, "I love being out on the field," he says. "It's what I've been working towards. I've put in the time and I'm grateful for every second."
Players and coaches alike have seen Trent's hard work pay off on the field. Trent was playing third base at the Perfect Game Super 25 National Championship when he made a magical play after a ground ball took a hop off the third base bag. "The ball rocketed off the bag with a huge amount of spin; I've practiced this and was able to snag the ball and make the play at first keeping the game-winning run from being brought home."
He has earned notice from numerous fans and coaches. He has visited the likes of Vanderbilt and the University of Miami, major division one powerhouses in baseball. "It's crazy to see that I could be playing there one day. That's my goal, and I'm going to keep grinding it out until I make it."