What We Are Thankful For This Thanksgiving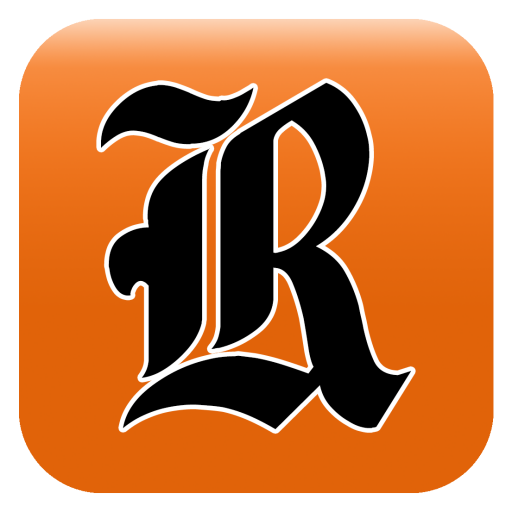 The staff of The Rambler has plenty to be thankful for this Thanksgiving. The 11 students on the staff of The Rambler reflected on what they are thankful for in 100 words or less. Enjoy and have a happy Thanksgiving!
I am super duper thankful for dogs. Dogs are the best. I have  a dog. His name is Tucker. He is a golden doodle and a very good dog. Every time I see a dog I smile. When I'm working at The Presque Isle Yellow Bike during the summer and somebody walks by with a dog, I immediately cease all working and take a moment to appreciate the majestic beast. Sometimes when I am bored I just google image search "Cute puppies," and can kill several hours scrolling through. I also enjoy the phrase "Sup Dawg." My family is cool too.
–Brian Buseck
I am thankful for the opportunity to attend Cathedral Prep. This school has not only built me in my athletic and academic ability, but I've gained a brotherhood experience like no other. The friendships I made at Cathedral Prep are amazing and I wouldn't trade it for anything. Through the football team, rally crew, and in the classroom I have many people I consider to be brothers to me. The teachers here are awesome as well. They all want to help us succeed and for the most part, they do. Thank you, Cathedral Prep.
–Charles Deitrick III
I am thankful for my family. I have a big family and they have been a huge asset to my life. My family has made me the man that I am today. I am also thankful for the opportunity to attend Cathedral Prep. I feel very confident that I am prepared for college and whatever life throws my way.
–Nick Frisina, senior
I am thankful for all of the gifts that God has given me, my family and friends, and everything in this world that is good. I am also thankful for the gift of sports in which I can participate in, especially basketball, baseball and golf. I am thankful for the gift of education that I am given here at Cathedral Prep, I am truly blessed with great teachers. I am thankful for everything God has given me in this life and for the gift of life.
–Mark Majewski
I am thankful for my family this Thanksgiving. They help me with anything that is going on in my life and I appreciate that. They also do so much for me on a daily basis to make my life easier. I am also thankful for sports since I love to play and watch most of them. They bring a lot of joy to me, especially when my favorite teams win! Lastly, I am thankful for everything else that I have been blessed with in my life.
What am I thankful for? I am thankful mostly for my family. My mother, sister, grandparents, aunt, uncle, and cousins have always been there for me. Whether it's during a tough time or when everything is well, they are there to pick me up and there to make me smile. Health, my life, passion, a house, and food are only some of the other things that I am blessed with and thankful for. God giving me the chance to play baseball and succeed is another opportunity that I am thankful. These are the things I'm mostly thankful for.
–Trent Robison
I'm thankful for all of my friends and family that support me through my good and hard times. I am thankful for basketball being my outlet to my life. I'm thankful for the opportunities that have been given to me throughout my entire life and how well I have handled those oppurtunities. Most importantly, I'm thankful for my life that I have been blessed with.
–Jaryn Simpson, senior
I am thankful for my awesome family and the great food we will enjoy over all of the holiday seasons. I am also thankful for newer family members that I met due to marriages over the years. Lastly, I want to pray for those alone during any holiday season due to death, divorce or otherwise.
–Brian Stark, senior
This year for Thanksgiving, I am thankful for my family, my parents, brother, sister, and all of my relatives.Their love and support to me whenever challenges become present is uplifting and unrelenting. I am thankful for good health that our family and close friends have had over this past year. I'm thankful for all the successes and good fortunes that have blessed my family in the past year, and all of the failures and setbacks that have made us stronger. I am thankful for God and all his blessings that He grants to me, my family, and the world.
–Alec Thomas
I have much to be thankful for in my life. From the shoes on my feet, to the bed I sleep in, to the food on my plate, I cannot be grateful enough to be this fortunate. However, these material things cannot even begin to compare to the love, support and guidance my parents have shown me throughout my entire life no matter how difficult a situation may be. They are always there for me and it is near impossible to repay them for that. They have shaped me into the person I am today and I am forever thankful.
–Alex Welz
I am thankful for music. As Stevie Wonder perfectly said it, "Music is a work within itself, with a language we all understand." By this, I believe that Stevie refers to how music is something that everyone can appreciate, no matter their background. I am thankful for my father and my brothers for exposing me to such a large diversity of music. From this, I am able to appreciate a large assortment of music, from mostly any genre. Music is something that I am truly thankful for and passionate about. From Tame Impala to Bollywood, music is truly universally appreciated.
–Roman Zegarelli