Alumni Profile: Kerry DeMarco ('75)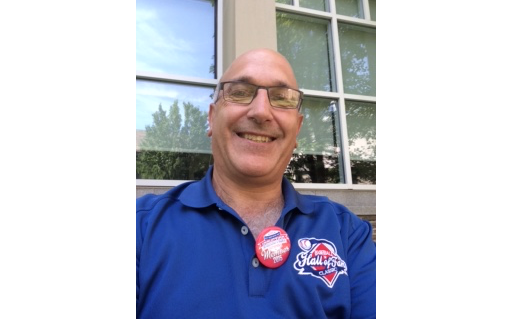 Mr. Kerry DeMarco is a member of the Cathedral Prep class of 1975 and has very fond memories of his time at Prep. DeMarco chose Prep because his older brother went there and he went through the Catholic school system. Growing up, he had always dreamt of being a Rambler.
DeMarco had many fantastic memories from his time at Prep. The two memories that stuck out the most would be graduation and golf championships. DeMarco played one sport for the Ramblers, and that was golf. He was a star on the golf team, assisting the Ramblers in winning three out of the four district championships during his time at Cathedral Prep. Sports, as they still are at Prep, were big back then, and DeMarco was proud to be a part of the golf team.
Not only was DeMarco a star on the golf course, but he was a stellar student as well. During his time at Prep, he enjoyed literature and history. He liked to learn about different historic events and he also enjoyed reading. He also loved his history teacher. In fact, he named Tom Kalista, a history who also coached baseball, as his favorite teacher at Prep. DeMarco loved the game of baseball as well, and as imagined, both he and Kalista shared a love for both baseball and history.
The brotherhood at Prep makes Prep. DeMarco said that if he were to describe Cathedral Prep in one word, it would be "family."
"Prep has so many connections and everyone knows each other," DeMarco said. Attending Prep today is expensive, but it was not during DeMarco's time at Prep. During his freshman year, the tuition totaled no more than $200. It wasn't too much more DeMarco's senior year as the tuition was $500. DeMarco said that if he could change Prep in one way, he would choose to make it cheaper so that more students could attend the prestigious institution.
Prep has a brotherhood that never breaks. Although DeMarco doesn't stay in touch with all of his classmates, he attends a lot of the Prep events and knows a lot of Prep people. DeMarco claims the rules were stricter when he went to Prep because they had roughly 1,000 students attending Prep at the time. Another reason was because of the era and the rules for what teachers could do to students were different back then.
All in all, DeMarco's experience at Prep was one of the best in his life. He had a great time, made a ton of friends, enjoyed the school, and found success. Prep provided DeMarco with everything he needed for his adult life and Prep has made him the man that he is today.