CYO: OLC sees mixed results without Matt Fessler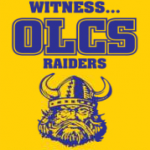 So far it's been an average start to the season by the "Jude's Dudes" of OLC, who have started the CYO season with the record of 2-2. The wins that they have had were great team wins, but when they lost, they truly looked out of sorts.
The team was already hurt going into the season because star player Matt Fessler suffered a torn ACL, which occurred in gym class. However, senior leadership was provided by Colin Williams who has been a major scoring lift to the team. Colin is a dangerous 3-point shooter known for raising a fist high in the air only before knocking down a deep 3.
Teammate and friend Evan Presta exclaimed, "Nothing is better than when Colin puts up the signature fist and hits a great shot! It pumps the team up and really gets us going."
During the game against St. George game Colin rolled his ankle and was unable to play for the greater portion of the rest of the game. St. Jude's suffered their second loss of the season. He was back the following week against OLP, but many speculated if his ankle would hold up. Colin had 12 points and an excellent defensive showing in the win over OLP.
Coach Matt Squeglia loves the way Colin plays and was quoted in a huddle saying, "Colin, I like the shooting out there and how you're distributing the ball." He also said after the game, "I love how [Colin] works hard on the court but still has tons of fun. This is what CYO is all about!"
I have to agree with Coach Matt. CYO is should definitely be more about fun and building friendships than sheer competition.