Prep grad Matt Harris performing well at D1 level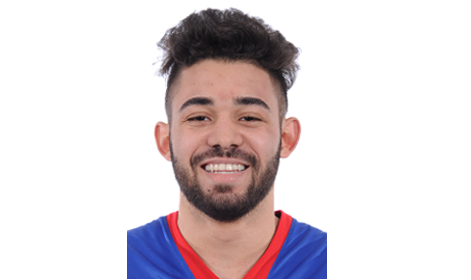 Matt Harris is regarded at Cathedral Prep in recent history as a straight up baller and his high school and college résumé shows just that. He is part of the 1,000-point club at Prep and is in second place all-time in single game points with 40.
While attending Prep he averaged 30 minutes, 22.3 points, 3.4 rebounds and 2.6 assists per game and was awarded team MVP and 3rd team all-state honors. He was the man within the walls of Prep, looked upon by small freshmen. After graduating from Prep in 2014, Matt chose to fulfill his dream of playing Division 1 college ball at the University of Massachusetts-Lowell.
At the university he studies business administration. Everyone knows that with great talent comes great responsibility, which is why Harris averaged 20.5 minutes freshman year coming off the bench. Also as a freshman, Harris recorded 13 double-figure scoring games and led the team in scoring in 6 different games.
These are fantastic stats for a freshman in college at any program. His two season college career stat totals are 512 points, 55 assists, while shooting 43.5 percent from the field and 83.9 percent from the free throw line, which is third all-time at UMass Lowell.
It is safe to say that Matt Harris has a bright future in basketball and in the classroom. The Rambler News, the
Cathedral Prep student body and staff all wish nothing but the best and are proud to have a Prep baller making a difference at the Division I level.