Hilbrich, Pletz, take Call of Duty title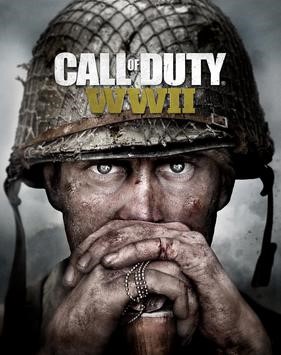 Mr. Ferraro's room on the fourth floor is generally anything but rambunctious, but on Wednesday, Dec. 20, the lights were dimmed, and sounds from the world's greatest modern conflict enveloped the room. The Video Game Club hosted its last tournament of 2017, and the game of choice was Call of Duty: WW2. This first-person shooter is Infinity Ward's fourteenth release of the Call of Duty series, which came out Nov. 3, 2017. "This is my favorite Call of Duty by far," said sophomore Robbie Lupo. "They changed a lot and the multiplayer is unbelievable."
The tournament took place in two parts over the course of two days. On Wednesday, Dec. 20, the teams who were placed on the left side of the bracket battled hard. "There [were] a lot of great games," said Colin O'Brien. "I had no idea that some of my classmates were this good. They knew tricks that I didn't even think existed."
The following day, on Thursday, Dec. 21, the right side of the bracket battled until only two teams remained. Jack Hilbrich and Shaine Pletz advanced to the finals after a sweep of Kinecki and Peterson in the first round and didn't look back placing them in the championship final. On the right side of the bracket, Noah Ali and Justin Hall needed four wins to reach the championship after a first round play-in. In the championship it was all Hilbrich and Pletz. They ran away with the win and claimed the title of Call of Duty: WW2 Champions. Ali and Hall grabbed the silver medal, and the team of Ishimaru and Bello won the consolation match and picked up the bronze medal.
"This is a great club, and events like these are a lot of fun. It's great to see guys compete and show their talent," said organizer Mr. Ferraro. The Video Game Club will host its next tournament in January, and it will be an NBA2K18 Tournament.