Snapchat update frustrates millions of users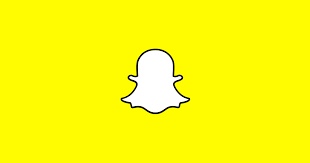 The social media mogul Snapchat has recently come under fire for its new version of their application.
"This update is, for lack of better words, abhorrent," junior Andy Samuels says, "Everything is so much harder to access."
On the original version of the app, there were three pages to the app. The left page was where you would text and communicate with friends, the middle page was the camera, and the right page was where you could view your friends' "stories," which are publicly uploaded pictures/videos.
On the new version of the app, the right page was completely revamped. No longer were stories on this page, but instead moved to the left page. Now all that's on the right page is advertised content from other media outlets. The content on the right page now is all crammed together into one page, making it hard to accurately find what you're looking for.
"I think the only positive aspect of this update is the ability to change the text font and design in pictures," junior Sean Hart added, "But other than that, the update is very frustrating. It takes way too much to locate what you want on this version of the app."
"No one even asked for this update," sophomore Thomas Francoeur continued, "I really wish that they would just go back to the original version of the app."
On Change.org, a petition to revert to the old version of the app has accumulated 1.2 million signees. Even celebrity Kylie Jenner was not a fan of the update.
"sooo does anyone else not open Snapchat anymore? Or is it just me… ugh this is so sad," Kylie said on Twitter.
Her tweet has already gained 355k likes and 71.8k retweets. Negative feedback on the update seems to have taken a toll on Snapchat's revenue as well. At the time this article was written, Snapchat has lost $1.3 billion in stock since its new update.
Snap Inc. has responded to these criticism, and it seems like they plan on keeping the changes that have been recently implemented.
"The new Friends page will adapt to you and get smarter over time, reflecting who your more likely to be Snapping with at the moment. This same personalization is also true of the new Discover, which will adapt to you the more that you use it."
For the time being, users will have to get used to this update. Perhaps the company will change its mind and revert to the old version of app, but from what it looks like, Snapchat has changed and will stay the same for quite some time.