Tyson recalls chicken nuggets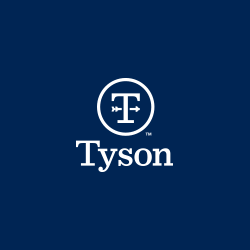 On Saturday, Jan. 30, Tyson Foods is recalled more than 36,000 pounds of chicken nuggets over concerns the food is contaminated with plastic. Some consumers have complained that they found small pieces of soft, blue plastic in the product.
For many people, this raises major concern. Parents should switch and buy a different product of chicken nuggets. Depending on how big the plastic is it can be a choking hazard for children. Tyson Foods is losing a lot of money. It's in the negatives for stocks by dropping down 1.28% due to their recalls.
Consuming a lot of plastic can lead to problems in your body. Phthalates damage the chemistry of fatty acids, most importantly, docosahexaenoic acid. This is the fundamental chemistry necessary for making every cell lining or membrane. These fatty acids are the foundation for brain health including memory and recall.
A statement from Tyson said, "The problem resulted from a product scraper inside a blending machine." Consumers who've purchased the recalled nuggets should either throw them away or return them to the store where they were purchased. There have been no illnesses or adverse reactions reported as a result of the possible contamination. Some school had to switch their chicken because most had relied on Tyson's Food. There have been reports in Erie of customers finding peculiar materials in their chicken.
In addition to Tyson's chicken, Perdue Food voluntarily recalled more than 16,000 pounds of Fun Shapes Refrigerated Chicken Breast Nuggets on Monday. Billy Lucas, a former student from Cathedral Prep, said that he normally buys Tyson's chicken products but from all of the complaints about plastic being in it he thinks differently of it now.