Following in the footsteps of his grandfather, his father, uncles, and cousins, John (Johnny) Hilbert received his diploma from Cathedral Prep back in 2014, as yet another member of the Hilbert family to become a Prep alumni. Recollecting on his time at Prep—aside from playing Trivia Crack, mini-golf, Pokémon, and many other memorable games on the iPads with his classmates—Johnny said, "My favorite thing during my time at Prep would have to be all the guys I got to meet. Having classes with guys I normally wouldn't hang out with outside of school, I learned a lot of things from them because they had different interests."
With all the classmates he was able to grow closer with every day, Hilbert looked back at his most memorable moment as a student: "My favorite memory about Prep was when we defeated McDowell at the Hammermill Center, and we stormed the Gazebo, in the freezing cold, wearing nothing but shorts and T-shirts."
While Hilbert was a student at Prep, he successfully "rolled" his way onto the Rambler soccer team. Although some students struggle to find the perfect balance between their academic coursework and athletics, it was no problem for Hilbert, as he continued to excel both in and out of the classroom as well as the soccer field.
Going back in time, Hilbert looked back on his favorite classes and teachers from high school: "For me, my favorite class was Mr. Pituch's Government class," he said. "He made us think outside of our own heads. He gave us differing opinions and really made us think from different perspectives, more than just Republican and Democratic ideas."
In regards to his favorite teacher, Hilbert wasted no time in responding, "You really put me in a difficult situation with this one, but my favorite teacher while I was at Prep was Mrs. Mullen, he said. "She taught me math, and it was the class I struggled the most with, but the way she taught and the things she said outside of math is hands down why she is my favorite teacher."
With fond memories and lifelong lessons, Hilbert will continue to hold his favorite experiences and lessons from his time at Prep near to his heart and dear to his mind. "Prep has paid tenfold for the things I learned socially and practically. From Mr. Parsons' history class debating topics, to Mrs. Slaby's theology class and completing the senior project about myself, these things teach you more about yourself for life after school, and they are all things that you need to understand who you are."
Since graduating, Hilbert successfully earned his college degree at Kent State University. Working his way up the food chain to potentially fulfill his dreams of becoming a Chief Marketing Officer, he currently works for a licensing company as a sales associate.  When asked about why he decided to pursue his current career path, he exclaimed, "I truly love understanding people's culture, what choices people make, and why. From a market stand point this is based on trends like demographic, economic, political and competitors. To bring it back to entrepreneurship, seeing and predicting what the customer will desire in the future will give you a better opportunity to enter the market before the competition."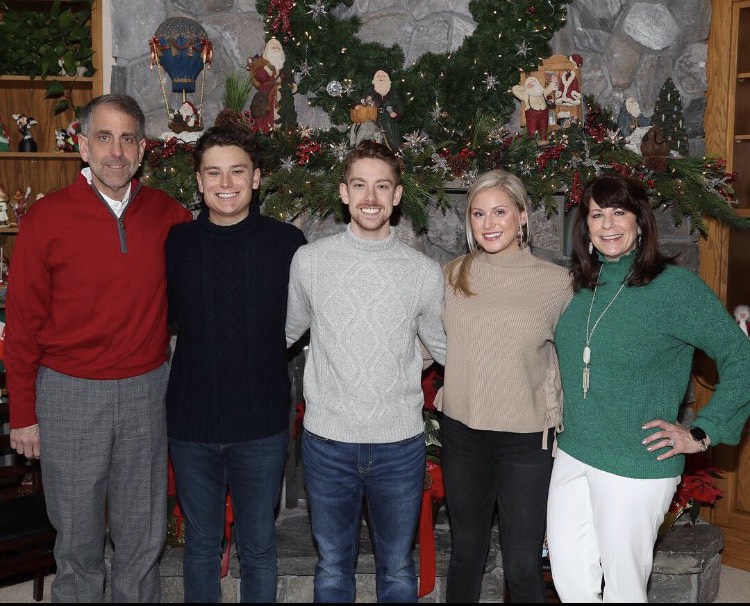 With an eye for understanding and adapting to the market, Hilbert truly highlighted his love for what he does professionally, which is truly what matters in the end.
If Hilbert were to give current Prep students one word of advice, he emphatically said, "If you have a feeling that you want to do something or try something out of the normal, do it. Do that play, proceed with the business idea, ask that girl out because when you are looking back and you tried, you will know you gave it a shot." A true inspiration and motivational man looking to achieve his dreams, John Hilbert Jr. is the true definition of a Cathedral Prep Rambler.