Prep football defeats Obama Academy 42-6 in downtown Pittsburgh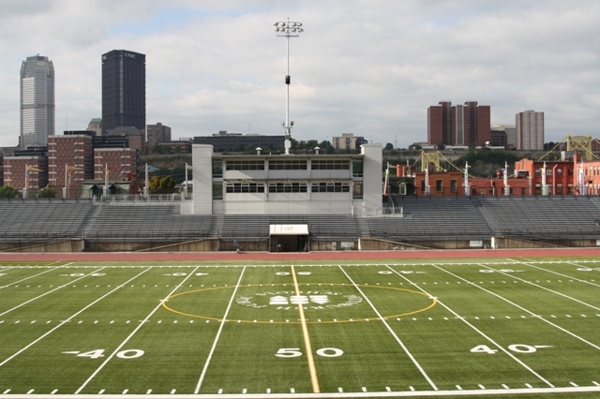 The Ramblers improved to 10-2 as they took down University Prep Sci-Tech Obama Academy (USO). The Ramblers were outstanding on both sides of the ball, allowing zero points in the first half and scoring three offensive touchdowns as well.
Prep's defense acted as a steel curtain in Pittsburgh as they captured two touchdowns on defense. Jaheim Howard returned a 90-yard pick-six as well as Ben Tirpak returning a 13-yard one himself. Starting quarterback Tamar Sample had 5 completions for 136 yards and two touchdowns, both to Jaelen Carson, who had just over 100 yards. Senior running back Luke Sittinger also added a 32-yard touchdown run.
The talent on this team is tremendous and with this much depth is making a run for another great run.
"With the talent and depth we have, this team is unstoppable, and I can't wait to go to states again," said junior wide receiver Patrick Fortin.
The Ramblers' quest for another state title continues this Friday when they head to Clarion on Friday to take on Bellefonte High School at 7 p.m.