A Decade in Review: Prep sports thrives in the 2010s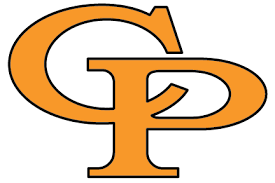 Over the past decade, Cathedral Prep has seen an unprecedented string of success in terms of athletics. Other schools all over the state, and sometimes the country, know the prowess demonstrated by Prep athletics.
In the past 10 years, Cathedral Prep varsity sports have won 65 total District 10 titles. On top of that, Prep has won 11 state championships along with 4 state runner-ups combined in both individual and team sports, giving Prep a big reason to support their varsity sports programs.
In baseball, Prep has enjoyed a stretch of D-10 championships dating from 2014 to 2019, giving Prep a lot of confidence going into the next decade, as the team takes a new direction under second year head coach Josh Constable.
In basketball, Prep has won five D-10 Championships in the past decade. The team has also seen many deep runs into the state playoffs, but they haven't been to the state championship since 1996. Former head coach Mark Majewski recently retired, and former assistant Steve Piotrowicz takes up the reigns for the upcoming season as basketball enters a new decade.
In the past decade, there is a valid argument that Prep football has been the most successful athletic program in the building. The team won four state titles, one in 2012, and then back-to-back-to-back over the past three years to go along with a runner-up finish in 2015. Prep has also sent players to top-tier Division 1 programs, such as Michigan State, Notre Dame, Penn State, and Northwestern. But out of all the sports in the decade, there is still a chance that Prep could win another state title to close out the decade, as they are still in the playoffs entering tonight's playoff game against Thomas Jefferson.
The Rambler golf team has also enjoyed a successful stretch. They have won seven district titles, including four in a row. Evan Rowane and Patrick Kelly have also given Prep state medals by placing in the top eight.
Hockey is one of the hardest sports to win a state title in, but Prep has managed to do it once this decade in 2015. There are no districts in hockey, but Prep competes in the ultra-competitive PIHL hockey league.
Lacrosse is an athletic program at Prep that has seen a lot of recent activity, clinching seven district titles this decade.
Soccer has also been very successful the past ten years, winning seven total district titles, including six straight from 2014 to 2019. Prep has also seen the team ranked in the Top 25 by MaxPreps, and has consistently beaten teams on their national schedule. In 2019, Prep finished the regular reason undefeated, before falling in the state playoffs.
Another top-tier program, swimming has won a team state title in 2019 to go along with two runner-up finishes in 2017 and 2018. But they have also won individual titles as well, such as the 200-medley relay in both 2017 and 2019, the 200-freestyle relay in 2017 and 2019, and Ethan Neff won the 100 backstroke in 2019 as well. Swimming hopes to continue their recent success as 2020 approaches.
Tennis is another program that has seen gold, having won three straight doubles state titles from 2016-2018. Another state title in 2012 has established Prep as one of the premier tennis teams in the state.
Track and field have won four district team titles against tough competition and have consistently sent runners to the state meet.
Water polo is starting to become a state power, going to the state tournament and making it to the semifinals almost every year. In 2019, they had another good season, finishing 3rd.
Wrestling is another strong Prep sport. In 2018, they finished second in the state, but they also had a state title winner in Carter Starocci in 2018 and 2019, and another in Kawaun DeBoe in 2019. Starocci went onto to wrestle at Penn State, and another medalist, Dorian Crosby, is committed to Bucknell. Prep wrestling looks to be another contender.
With the decade coming to a close, Prep athletics is closing out another successful year, and on top of that, a very successful 10 years. Here's to another successful year, and hopefully, 10 more.