What is your favorite quote?
Today we debut a new recurring feature we are simply calling the Question of the Week. This week The Rambler staff answered the question "What is your favorite quote?" Read their favorite quotes and reasons why below. Then share your favorite quote in the comments section and tell us why it speaks to you.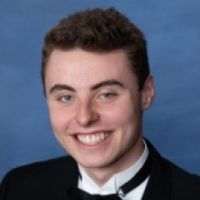 "If you ain't first, you're last."
This quote comes from the movie Talladega Nights: The Ballad of Ricky Bobby. This quote really stands out to me because I can relate to it. I have a competitive nature and always strive to do my best during competitions. Coming from a big family, I had to fight to win. Whether that be family games, or something else, I always try to win. "If you ain't first, you're last" has always stuck out to me since I first saw the movie in 2006.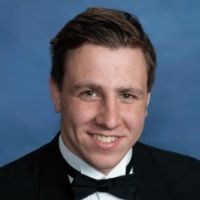 "It's not about how fast you mow, it's how well you mow fast."
This quote was seen on a television commercial, and I have remembered it ever since. This quote, although discussing landscaping, has some life meaning as well. To translate, it is not about how fast you get things done in life. Sometimes going fast is sloppy, and it won't look any good. Making sure things are done correctly and efficiently is the best way. How well you "mow fast" through life gives you the ability to live a little less stressful and get things done well and correctly.

"Work hard enough so you no longer have to introduce yourself."
I do not know the starter of this quote, but the first person I heard it from was a gamer called Nadeshot. The reason I like this quote so much is because, if you think about it, it makes you work harder. I also like this quote because if you can accomplish this I think that is really cool that you do not have to introduce yourself.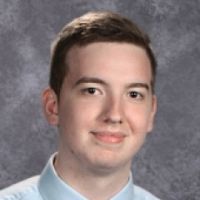 "To ignore evil is to become an accomplice to it."
This quote relates to politics, morality, and religion. Evil surrounds us everywhere and it's up to the people to do something about it. This quote from Dr. Martin Luther King Jr. reminds us to say something when something bad happens, and then finally we must do something when something evil happens. This is very important for the future and present in times of tension.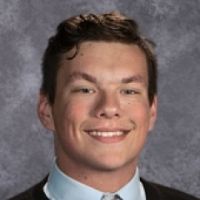 "Repugnant is the creature who would squander the ability to lift an eye to heaven conscious of its fleeting time here."
This is a lyric written by Maynard James Keenan, lead singer of the band Tool. This quote is from the song "Right in Two," which talks about the creation of man, how we squabble and fight over the gift that was given, and how foolish it is that everything we have we fight over and split it 'right in two.' This song is filled with incredibly thought-provoking lyrics on human nature and how foolish we as a species are. Lines such as "monkey killing monkey over pieces of the ground" display this. However, the lyric stated above is my favorite and undoubtedly the most thought-provoking of all the lyrics. This lyric is saying that if we are truly made by God and we have the divine ability to pray and have peace then why do we fight and toil when divinity could save us? We as a species had Eden, but yet human nature itself has defeated us. This line is saying what humanity has become is disgusting while also accepting that he, the writer, is a human and aware of his own flaws and his mortality.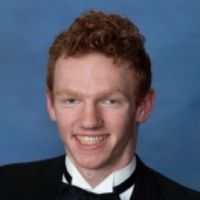 "The unexamined life is not worth living."
My favorite quote is from Socrates. It's my favorite quote because I always seek to improve, and by examining what I do, I can help myself get better. By looking at my life and reflecting on what I did wrong, I can make adjustments to my life to do things better. The original interpretation of the quote is that Socrates loves wisdom above all things and that examination of your life. However, I like to think that knowing that improvement is needed leads to a much better life that is worth living.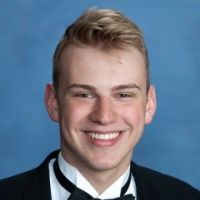 "Those who want respect, give respect."
My favorite quote is from Tony Soprano, and I love this quote for a few reasons. I've always loved watching The Sopranos because it is such an entertaining show. There is always something new happening, and you get to know and love the characters in the show. I also am a big fan of a traditional, old school lifestyle. The show and this quote really display that in the way that respect is necessary to live the way that they do. I believe that respect is an important thing and is something that society is lacking today.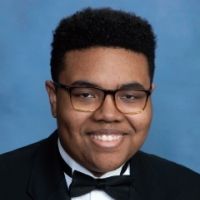 "The world ends with you. If you want to enjoy life, expand your world. You gotta push your horizons as far as they'll go."
This quote by Mr. Hanekoma from The World Ends With You game is one I have never forgotten. Mr. Hanekoma can be described as the sort of wise, advice-giver in The World Ends With You. He is actually one of the more important characters in the game, and he drops many relatable life lessons on the stubborn, lone-wolf protagonist Neku. This quote is, in fact, so important that this is actually where the title of the game comes from, as it essentially sums up the theme of the game perfectly. As many games as I've played, especially story-based ones, this one has always stuck with me.