As seniors enter their final week next week, members of The Rambler staff were asked to look back on the 2019-20 school year. Read on to find out how some of The Rambler staff members will remember the year that was.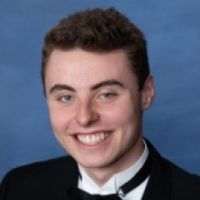 Remembering the 2019-20 school year will not be difficult for me. Our class had its ups and it's downs, but at the same time we all stood together as brothers. My favorite part of the school year this year would have to be the hockey game dedicated to Jack Schoenig. We had the biggest turnout of students in the stands watching the game, and it was just a great time. The 2019-20 school year will be very hard to forget.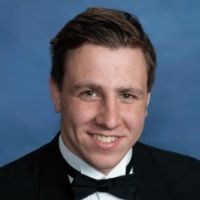 Unfortunately, this school year is going to be remembered as the COVID-19 school year. As we all wish that things were different, it is not. Some things are not remembered for good reasons, and this will be one of them. We will go down in history as the most remembered class at Cathedral Prep. It will be remembered as the year of online learning and the year that us seniors never got to finish out. Although it was not all good, it will still be remembered for a very long time.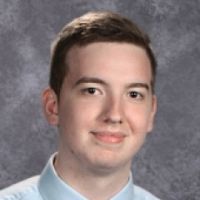 I will remember the 2019-20 school year as a very quick and different year. You could say that every year was quick and odd in its own way, but this year was especially so. Having Gannon classes for my first year was making the morning go bye so easily. I also had two electives per semester, so the amount of class time was shorter than most. In the second semester everything was smooth as usual until the end of March. It's unfortunate we couldn't have a pass fail option like most of the country, but the rest of the quarter will sure be remembered.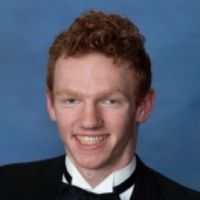 There are many things that standout to me when it comes to remembering the 2019-2020 school year. The first thing is the passing of our classmate Jack Schoenig. It was a very dark and quiet time for us, especially as a senior class, losing one of our own. The second one is personal for me, because it was the only year when I was in high school that we didn't win a state championship in football. The third reason would be that the pandemic shut down the rest of the school year, so my actual last day of school was just another day. And lastly, I will remember this year in general of being able to walk Prep's halls as a student one last time, and also as just an overall rollercoaster ride. It was emotionally all over the place, and there were parts in which it was super exciting, but then also times in which shadows were cast upon all of us. So being part of the "class that never graduated" is something I will surely never ever forget.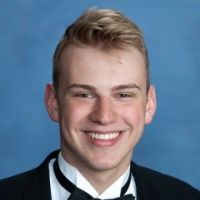 I will remember the 2019-20 school year as eventful for the first half and a pain for the second. I would have loved to have finished my senior year in class with all of my friends and teachers. At the same time, there's nothing anyone could do about the situation. I'm happy I get to graduate from Prep still and hopefully I will be able to start my first semester at Gannon in person.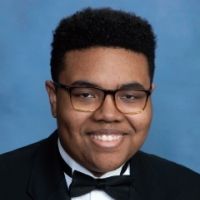 I think this year will be remembered as very bittersweet. Graduating was a very exciting thought for this year, but from all of the past events this year, I think most are just happy that it's over. I just think it will be remembered by me as a time that it felt like the world was going crazy, and it probably sounds like I'm rambling, but I just think it's a very confusing time. But this will certainly be a year, and a point in my life that I will never forget.