Counting down the days to Christmas: How teachers get into the holiday spirit
Teachers at Cathedral Prep are jumping into the Christmas season and spirit by telling their favorite holiday traditions. As the countdown to Christmas grows closer and closer to the 25th of December, annual traditions are starting to begin once again in our educators' homes.
Mr. Hubert, who works in the English department, looks forward to the ceramic ornaments his father creates for him and his family every year. Characters such as Big Bird and Homer Simpson and NBA player Kareem Abdul-Jabbar can be found hanging on his unique tree. As per request, Mr. Hubert's father will be gifting him an ornament commemorating the late Kobe Bryant and his newfound "Girl Dad" status for this year's continuation of the tradition.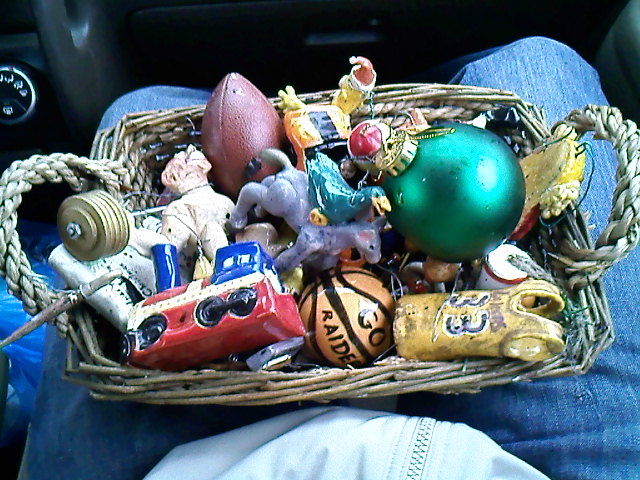 "My Christmas tree is one of the most colorful and unique Christmas trees that you'll ever see because it's not just tinsel and green and red," Mr. Hubert said. "It's anything that represented what was significant that year." 
Also finding value in the family aspect of the holiday season, physics teacher Mr. Biebel looks forward to getting together with his interesting and weird family and spending time together opening presents in his small house. From creative "To-From" stickers to his mother burning herself on scolding tea, Mr. Biebel cherishes the unique time he has with his loved ones during the holiday season. 
"Everybody has their own ways that their family works, and some of those ways are like 'that's weird,'" Mr. Biebel said. "My family has so many of those particular things about us that it's uncomfortable!"
Campus Minister and Theology teacher Father Jason finds the most pleasure in the preparation leading up to Christmas. Between simply decorating for the holiday, praying, and getting other things ready for the church, Fr. Jason enjoys setting the scene for this special time of year. 
"My favorite Christmas tradition is preparing everything for Christmas, in the matters of faith but also in the matters of culture," he said.