People listen to music for a variety of reasons. Whether it is getting hyped for a big game or relaxing alone, music plays an important role in the lives of most people. What is the staff of The Rambler listening to? Read on to find out their go-to musical artists.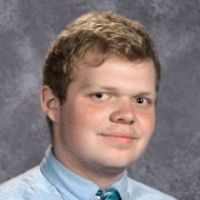 In my opinion, I don't have a specific favorite musician or band. I'm the type of person to enjoy multiple different styles of music and different musicians. Sometimes I don't really care who makes the song, my thought process is quite simply: "If the music sounds good to me, I'd definitely enjoy it." It's simple, yet also easier for me to narrow down music.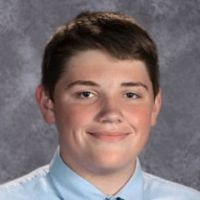 My favorite artist would probably have to be Roddy Rich. He's mainly my favorite artist because of how motivational he is with his music. He's got great flow and rhythm with his lyrics. I also like to listen to rap music more than any type, so he fits the genre well. The way he separates himself from others for me is his quicker pace to his songs.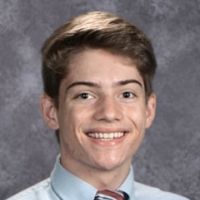 My favorite artist is Lana Del Rey. She has written several alternative studio albums since around 2012. I love the uniqueness of her voice and the instrumental tracks she creates with tons of different instruments. Although all of her songs make me feel really relaxed overall, my favorite of hers and of all-time is "Tomorrow Never Came." I enjoy her music so much that I actually have a tapestry I bought off of Amazon hanging on the wall behind my bed. If you had to guess who I was listening to in my earbuds, it would most likely be Lana.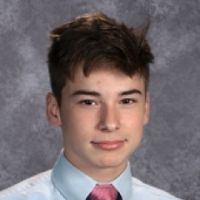 My favorite musical artist is Machine Gun Kelly, commonly referred to as MGK. He released an album this year called Tickets to My Downfall, and it was not the normal type of music that I'd listen to. It was a whole new style that I've known but never really thought I'd like listening to. And while I still don't like listening to rock as much as I like rap, MGK has changed the game of music and hopefully this trend continues. In my opinion, Tickets to My Downfall should be the album of the year for how much it influenced young people like me to try out new forms of music because it might just become your favorite.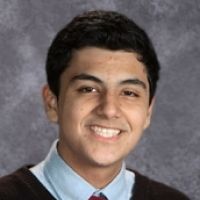 My favorite artist is Rex Orange County. He is one of the few artists that I never get tired of. I think I've been listening to him on a consistent basis since September of 2019. The first song I found by him was, I believe, "Sunflower," which I had heard before, but never really fully listened to. I loved the song and I listened to more of his singles, such as "Best Friend," "Corduroy Dreams," and "Loving is Easy." His newest album at the time, PONY, was an instant hit in my head. The meaning of the songs, his lyrics, and the instrumentals just rocked my world at the time, and they were amazing songs (and still are). After non-stop listening, I ventured out into his older albums Apricot Princess and Bcos U Will Never Be Free. Those became my go-to albums whenever I listened to music. I didn't listen to them all at once, however. I would listen to random ones, and I would listen to them until I felt the need to listen to something different. At this point, I've heard every song and can sing just about all of them. I listened to his live performances and his original unedited versions of his music. Rex Orange County is the only artist with whom I've gone this in depth. I wish I can go to one of his concerts one day.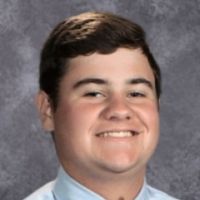 My favorite musical artist is Morgan Wallen. My favorite type of music is country, and Morgan Wallen is a very popular country singer. I like Morgan Wallen because before he took off in the music world. I was a fan, and now he is one of the hottest country stars out there.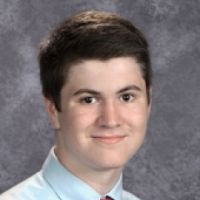 My favorite musical artist or band is Oasis. The reasons for this lie in their first two albums, Definitely Maybe and What's the Story Morning Glory? These albums are some of the best of the 90s and possibly ever. On these albums you have classics like "Champagne Supernova," "Live Forever," "Don't Look Back in Anger," "Supersonic," and the ever popular "Wonderwall." And with those you get album tracks like "Slide Away," "Rock 'n' Roll Star," "Married With Children," "Hey Now," "Cast No Shadow," "She's Electric," and more. In addition to those songs, Oasis is known for having incredible B-sides like "The Masterplan," "Acquiesce," "Half The World Away," and "Talk Tonight," and that's only scratching the surface. It's not even just the music, it's the style, the attitude, the 25-year-old drama that shoots this band to number one for me. Unfortunately, after their first two albums they never made an album that was better than 6/10. Don't do drugs, kids.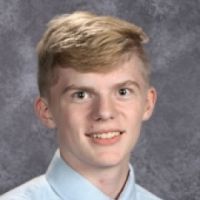 Trippie Redd is my favorite because he has music for any mood. I'm a fan of chill hip hop songs, so I enjoy the majority of his music. I've been a fan sinse 2018 and stuck with him ever since. I've got my friends listening to him more and appreciating his music. Whenever my friends and I hang out one of his songs is almost always played. His music is perfect to listen in the car to when driving anywhere you can think of.
Who is your favorite musical artist or band? Leave your response in the comments.