Where would you like to travel and why?
Hypothetically, the pandemic ends and you are given the opportunity to take an all expenses paid trip to anywhere in the world. Where would you go and why? Our staff weighed in with their responses below.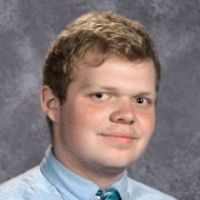 If I had to go anywhere for free after the pandemic ends, it would either be between the United Kingdom or Miami, Florida. Miami because obviously it's a very vibrant place with beaches and oceans, and we don't see many sunny days in Erie as much as they get in Miami. I would also like to go to the UK because I've always been a fan of the history there, the people are very entertaining, and it would mark the first time I've gone outside the United States.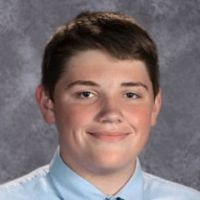 If I were given an all expenses paid for vacation I would go down to Cancun. I would go there because I've never traveled outside of the United States. I've also only heard good things about Cancun. I would like to see how other countries live and be able to enjoy the warm weather. It would be nice to get this hypothetical break, especially during this time.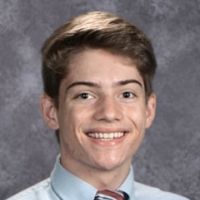 If I were given an all expenses paid trip to anywhere in the world, I would travel to the Bahamas. I have never been on vacation anywhere or even seen the ocean, so going somewhere extremely tropical would be a really great retreat. I love to tan, go the beach, and watch sunsets during the summer, so the Bahamas would provide these same experiences but on an entirely different level. My best friend has traveled to places like Costa Rica and tells extensively of how nice it was, and I think the Bahamas would have that same effect. Swimming in the tropical waters, going scuba diving, and just experiencing a different culture would be a great, relaxing experience to have after a global pandemic.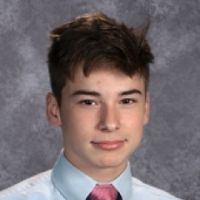 If the pandemic up and ended and I was able to go on an all expenses paid trip to anywhere in the world I would choose to go to Egypt to see the pyramids of Giza. I've always wanted to see them, and hopefully I am able to at some point in my life. The pyramids fascinate me with their size and the time period that they were built in. I would also like to see many other things in Egypt, such as the the large Sphynx statue that was also made by the Egyptians. On my trip, if it's possible, I would also like to visit Dubai just because it's a crazy city to go to. Dubai is has the largest building in the world, the burj khalifa, and I want to go the top of it. Another thing to do in Dubai is go out on the palm islands and explore the mall located on them.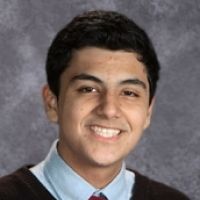 If I had an all expenses paid trip to go anywhere, I would definitely choose Japan. Id want to travel to all the major cities like Tokyo, Osaka, Kyoto, and Sendai. From a young age I've always been fascinated by Japanese culture and food, and I would want to learn more and be able to immerse myself in their traditions. I'd want to visit the countless restaurants, cafes, shops, and all the different districts in cities. Even looking at their traditional Japanese style buildings would be surreal. Japan also has countless hiking trails showing off Japan's natural beauty. I'd also like to see their shrines and temples and go to see Mount Fuji. In all, there are countless amounts of things to do while in Japan, and I'd basically want to do them all.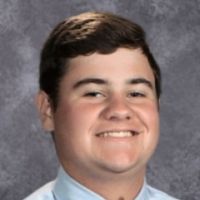 If I had an all expense paid trip I would definitely go to Europe. I would want to go to Europe because I could experience how life is over in a different country. I would love to be able to play links golf and see how the experience of golf is over in Europe. Being able to see the attractions, go to restaurants, and being able to be in Europe is a once-in-a- lifetime experience.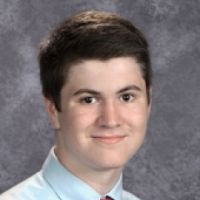 If I were to choose an all expenses paid trip anywhere after the pandemic ends I would go to Japan. The country is chock full of things to do for tourists from ancient temples to skiing to cafes where you can eat with animals. There is a ton of stuff to do. Another upside of traveling to Japan is that it has an incredibly rich history with very little influence from the west that would make going to museums and learning about their unique forms of government a real treat. The country is also a natural beauty with a similar climate to what we have here but with completely different flora and fauna that I'd love to see. I would love to visit because of the large cities and what they contain. I'll often read articles another a store in Japan that only sells something very specific that caters to my interests so shopping would be neat. Finally, they have sushi and lots of it.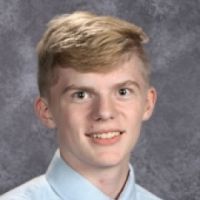 If I was given a chance to go anywhere, I would want to go to Dubai. I would definitely stay in that hotel that is underwater. The rooms are very nice, and I think it would be a fun thing to experience. They also have this dinner in the sky which is along the water, but it takes you about 160 feet and it lasts two hours. You can find a lot more things to do like, visit the museum, swim in aquariums, or go to the insane water park they have there. Dubai is honestly just a beautiful place, and I would love to go there one day.    
Where would you go if you could embark on an all expenses paid vacation after the pandemic ends? Leave your ideal travel destination in the comments.