What is your favorite movie?
Back in December, we asked our staff about their favorite Christmas movies. So, consider this the non-Christmas movie edition of our staff's favorite movies.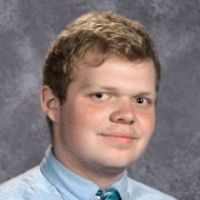 There's a lot to choose from, considering I'm a big fan of watching moves in person. I think my favorite had to be the Black Panther movie from 2018. What I liked most about the movie was the performances by Michael B. Jordan, the late Chadwick Boseman, and many others. Overall, it was a really cool experience to see my first MCU movie and it got me really interested in watching the other Marvel franchise's movies.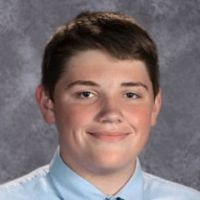 For me, I would have to go with Happy Gilmore. That movie is a straight comedy classic and I feel like it never gets old after every time I watch it. The hilarious character "Happy Gilmore" portrayed by Adam Sandler is the funniest bush league golfer ever, which makes the movie so funny. I think the first time I watched this movie I was like 8, and I swear it gets funnier every time. This definitely wasn't an easy choice to make on this topic.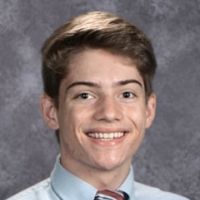 My favorite movie is definitely Perks of Being a Wallflower. With a star-studded cast including Emma Watson, Logan Lerman, and Ezra Miller, it would have been hard to create a bad film. Perks follows the experiences of high school freshman Charlie Kelmeckis as he meets new friends and becomes comfortable with his new social scene. I love this story because it tackles so many real-life occurrences such as sexual assault, PTSD, depression, being a closeted gay man, and other stresses. The director accurately portrays these kinds of experiences and creates an intimate film that makes you question your entire life. Aside from this, it is the most easily quotable film I have ever seen, with lines such as, "We accept the love we think we deserve," and "I feel infinite." Perks of Being a Wallflower has become my "comfort movie" to share with my friends and family, hoping they'll like it just as much as I do. It's on Netflix until March 31, so make sure you watch it before then if interested!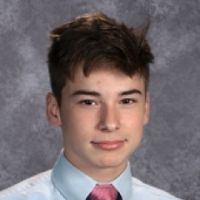 My all-time favorite movie has to be Star Wars: Episode III Revenge of the Sith. This is the type of movie that I could watch 100 times and never get bored of it. It's a very long movie and also a very important one to the Star Wars saga. In this movie, it shows Anakin Skywalker at the peak of his Jedi powers and then shows us how he goes from the little boy in Episode I to the dark lord known as Darth Vader in the original trilogy. The fighting scenes in this movie are also by far my favorite of all time, and this movie includes a lot of them. From Obi Wan Kenobi and General Grievous finally having a duel with Keno I ultimately winning, to Yoda's fight with Emperor Palpatine, and the all-time greatest fight ever in movie history when Obi Wan Kenobi and newly turned Sith Lord had a battle on Mustafar with Kenobi once again winning. Kenobi ended him with one swift slash after telling Anakin "don't try it, I have the high ground."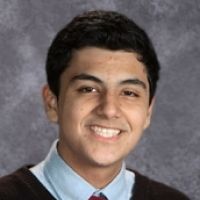 For my favorite movie, it's a very hard choice. The movie I settled on was 10 things I hate about you, released in 1999. I saw this movie not too long ago, but I fell in love with it after watching it. Featuring stars like Heath Ledger, Julia Stiles, and Joseph Gordon-Levitt, it's a perfect coming-to-age story. First of all, the soundtrack is filled with bangers left and right, ranging from "Bad Reputation" by Joan Jett & the Blackhearts to "Hypnotize" by The Notorious B.I.G. The story, although very cliche, is pure and so immersing. I also love the atmosphere of the whole movie. It has a very classic late 90s/early 00s vibe that is always nostalgic, even if you didn't grow up during that time. This movie is a classic rom-com, and I could never get over it. Heath Ledger dancing in the stands is an unforgettable scene, and so is the end scene with Kat Stratford's poem. I recommend everyone to watch this movie.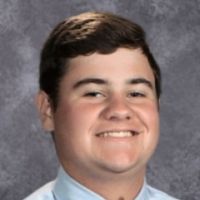 My favorite movie is Grown Ups. I picked Grown Ups because the movie is pure comedy, and with actors like Adam Sandler, Kevin James, Chris Rock, Rob Schneider, and David Spade, the cast is awesome. Each family is different in their own ways in the movie, which makes the movie even better. These guys all seem to enjoy making movies together, and that is what makes it even better is how much fun they are having. It is one of the funniest movies I have ever watched.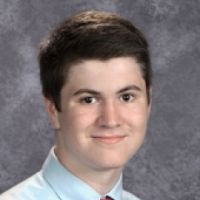 My favorite non-Christmas movie is Seven Samurai. It's about a small town of farmers who put together what little they have to pay for Samurai to protect them from bandits instead of paying what the bandits want and starving. The movie deals with themes of death and war, and by the end of the movie you feel like you really know the characters, which is hard to do in a movie with that many.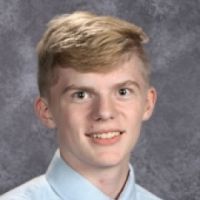 My favorite movie would have to be Star Wars: A New Hope. When I was young, my dad showed me it, and that being the first Star Wars movie I've ever watched I've loved it ever since. I just remember thinking how cool Darth Vader, Luke, Han Solo, and lightsabers were. That's been my all time favorite movie for the most of my life because every time I watch it today I still love it and can almost recite it.
What is your favorite movie? Share your response in the comments.