2014 Oscar Predictions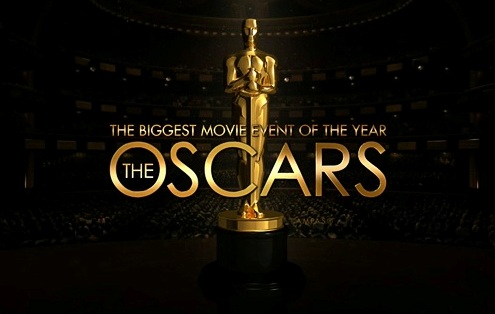 The 86th annual Academy Awards are set for March 2. Oscar nominees were announced a few weeks ago, and the anticipation is high as always. The Rambler's resident film critic, Sean Taylor, weighs in with his thoughts on who should win and who will win the Oscars this year. 
Who/what will win is listed in bold while who/what I wish would win is underlined.
Best Picture:
12 Years a Slave
The Wolf of Wall Street
Captain Phillips
Her
American Hustle
Gravity
Dallas Buyers Club
Nebraska
Philomena
12 Years a Slave appeals to the Academy's powerful sense of white guilt. Tossing a vote its way in their mind might exonerate the WASPy voters' ancestors of their sins. Her is soulful, beautifully awkward, and in the years to come might be seen as startlingly prescient.
Best Director:
Steve McQueen (12 Years a Slave)
David O. Russell (American Hustle)
Alfonso Cuaron (Gravity)
Alexander Payne (Nebraska)
Martin Scorsese (The Wolf of Wall Street)
Best Director at the Oscars often means most directing, and nobody directed harder then Cuaron this year. Gravity was full of technological innovations and difficult shots, which makes the Academy salivate. McQueen deserves the Oscar for respecting his actors enough to let them Act, eschewing fancy technique for beautifully composed shots that capture the suffering on screen in heartrending clarity.
Best Actor:
Bruce Dern (Nebraska)
Chiwetel Ejiofor (12 Years a Slave)
Matthew McConaughey (Dallas Buyers Club)
Leonardo DiCaprio (The Wolf of Wall Street)
Christian Bale (American Hustle)
Along with technically adventurous directors, voters also harbor a special affection for actors willing to undergo drastic physical change for a role, and no actor suffered this year quite like Mathew McConaughey. The usual hunk was nowhere to be found, replaced instead with a skeletal AIDS patient, a role for which the actor lost 60 pounds. I dug DiCaprio's Wolf performance where he plays for all intents and purposes our conductor on Scorsese's train ride to insanity.
Best Actress:
Amy Adams (American Hustle)
Cate Blanchett (Blue Jasmine)
Judi Dench (Philomena)
Sandra Bullock (Gravity)
Meryl Streep (August: Osage County)
Blanchett will win for her performance in Woody Allen's Blue Jasmine, though Amy Adams earns my vote.
Best supporting actor:
Barkhad Abdi (Captain Phillips)
Bradley Cooper (American Hustle)
Jonah Hill (The Wolf of Wall Street)
Jared Leto (Dallas Buyers Club)
Michael Fassbender (12 Years a Slave)

Leto is in the same boat as McConaughey, losing wait and dressing up as a woman, radically changing himself for the role. Fassbender plays the cruel slave owner that causes all the icky situations in 12 Years a Slave, and comes close to making a human out of his vile, despicable character.
Best supporting actress:
Jennifer Lawrence (American Hustle)
Lupita Nyong'o (12 Years a Slave)
June Squibb (Nebraska)
Julia Roberts (August: Osage County)
Sally Hawkins (Blue Jasmine)
Nyong'o does great with work with her character, a traumatized slave, but Squibb comes out of nowhere as the slightly demented matriarch of the family in Nebraska.
Best animated feature:
The Wind Rises
Frozen
Despicable Me 2
Ernest & Celestine
The Croods
Miyazaki's last should and will win, despite a late push by Frozen.
Best documentary feature:
The Act of Killing
20 Feet From Stardom
The Square
Cutie and the Boxer
Dirty Wars
The Act of Killing is vicious, visceral, and socially relevant, all attributes that are music to the Academy's ears. Fortunately, it also happens to be a phenomenal film.