Staff Profile: Jack Rouch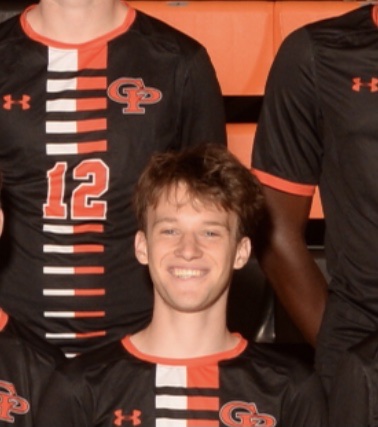 Senior Jack Rouch has been playing soccer since he was 7 years old. Rouch plays for the Prep soccer team, as well as a club team outside of school called the Erie Admirals.
"I started out playing at YMCA and EYSA," Jack said. "Then I started playing club soccer for the Erie Admirals when I was 10. I'm still playing for the Admirals at this present time."
Jack plays center midfield and outside back. He says that team chemistry is a big part of winning games. 
"Last year, our Prep soccer team was very talented, but our team chemistry wasn't the best," Jack said. "This year, our team isn't as talented, but we have great team chemistry, which makes us so hard to beat because we all play for each other."
Jack said the best part of soccer is the friendships he has made through the sport. 
"When you're on a team, you get to make your best friends for life and all play the sport you love," he said. "I've been playing with my Prep teammates for four years now, and we have become such good friends simply because we are all on the same team with the same goal."

Soccer is a big part of his life and seems to have had an impact on him since he started playing as a kid. 
"Soccer has taught me how to work hard to achieve my goals," he said. "It has also taught me how to persevere through tough times, like when I have a bad game. Soccer has taught me important life lessons that have helped me become a better person."