When the time comes, call Johnny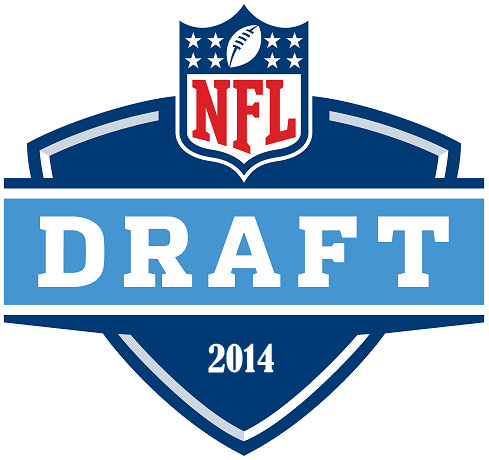 The Houston Texans have the first overall pick in the upcoming NFL draft on May 8. That has been solidified since the season came to a close, and immediately commentators started barking at each other with who they should select.
Some experts went with the physical specimen that is Jadeveon Clowney. Others went with the consensus during most of the college football season, Teddy Bridgewater. But honestly, how long did you really think that the phenomenon of Johnny Football would be held down and talks of him being the number one pick start up?
Many football experts, using that term incredibly loosely, have been doing a lot of critiquing and have pointed out a lot of flaws in Manziel's game. They say that he does not have the work ethic to be a superstar. These same people do not see how hard he has been working with quarterback guru, George Whitfield, even before the Johnny Football phenomenon started.
They say he is not big enough to be a superstar. Russell Wilson just won a Super Bowl, and he is not even five-foot eleven. Manziel has made it clear on who he thinks the Texans should draft with the first overall pick: him. He has challenged the Texans to do it as a matter of fact. Manziel has been quoted saying that if they do not draft him, "It'll be the biggest mistake they have ever made. You'll have to play me twice a year and you just turned that chip on my shoulder from a Frito into a Dorito."
If I am Bob McNair, owner of the Texans, that is just the type of guy I want to be the face of my franchise. Manziel is a loud, outspoken leader and has shown us that during his two insane years at Texas A&M. He would fit perfectly as the leader of the locker room with quiet guys like Andre Johnson and Arian Foster leading by example with their play on the field.
The biggest Achilles heel for the Texans over the last couple of years is that they could not find consistent quarterback play. With Matt Schaub, who has been chastised week after week for throwing an ungodly amount of interceptions, or David Carr who had to sit behind a terrible offensive line and got ran out of town, the Texans have never in the history of their franchise had that stability at the quarterback position.
With Teddy Bridgewater not having an ideal frame for an NFL quarterback and questions about his toughness overall, I do not think he would be a good selection here. Blake Bortles has questionable accuracy, and with only one successful year in college, he has not proven as much as the other candidates have. There is no quarterback better suited here than Johnny Manziel. If I was the GM for the Texans, I would look no further than the kid from Kerrville, Texas. Johnny Manziel should and most likely will be the Houston Texans quarterback. I will be shocked if this kid is not a megastar by year three. Why, you might ask? That one is easy. He is Johnny Football.