Local Eats: Bro Man's Sammiches
Steve and Justis Stanbro of Bro Man's Sammiches has been dominating the local food scene in Erie for the past couple of years. From their burgers being ranked some of the best in the city, to their very special birria tacos, Bro Man's continues to spice up the game for local food scene in Erie with unique and creative ideas. A truly great success story for a truly great business.
Steve Stanbro has always loved the culture and history of food and would consider himself a foodie. When asking him about where he gets the creativity for his own menu, he looks to different local, ethnic, and street foods to help him to create his own unique ideas.
"If I'm not watching sports on TV I'm watching YouTube food videos or food shows," Steve said. "I love to recreate street foods from around the world and also use my vast knowledge and experience to create unique items of my own."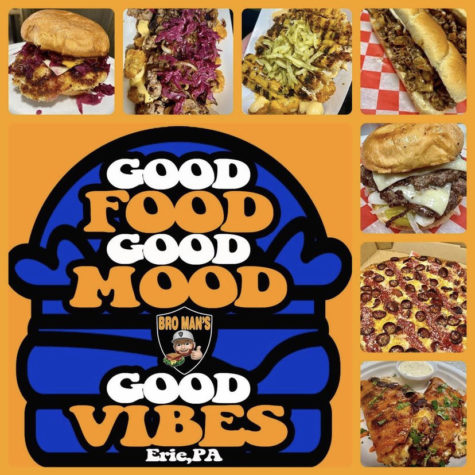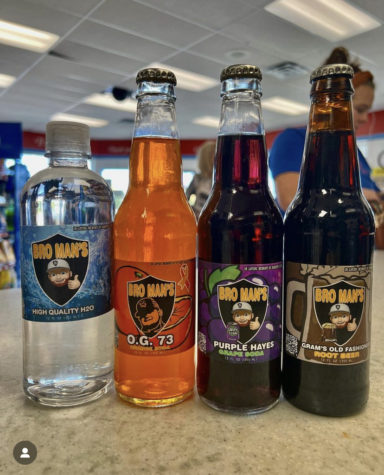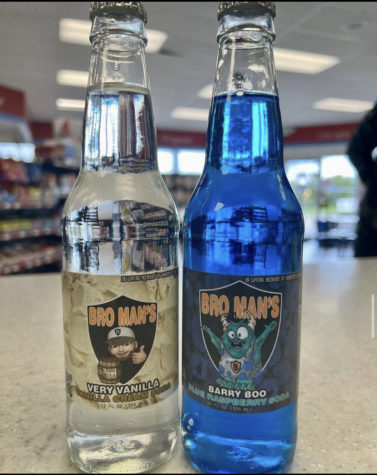 With so many unique items on the menu, it's hard to not think about the name of the business, Bro Man's Sammiches. In creating a name, Steve had help from the show, Martin, from the 1990s.
"There was a character on the show who who would climb down the fire escape, climb through Martin's window and go in his fridge. Martin would come out and ask him who he was and what he was doing. His response was always 'I'm Bruh-Man, I'm just makin a Sammich,'" Steve explained. "Then one night watching reruns I thought to myself if I replaced Bruh with Bro and in my last name Stanbro that it would make a great name for a food truck. Little did I know a few years later my vision would come to life."
And boy, did his vision come to life. Being around for close two to three years, the success of the business has been huge. Although it may take some time to get going as a small, food truck business in a small town, Bro Man's skyrocketed to the top of the local food scene in Erie and never stop. Justis Stanbro told me a lot about the great success.
"The business's success has simply been crazy," he said. "None of us thought it would be how it is today. We have record weeks so often, and we keep growing out of our current space. If you asked us how it would be when we first opened, we would have not said anything close to how it is now. We could have only dreamed of it. I can't even go into a Country Fair with work clothes on, or I get questioned about the restaurant. It feels like being a local celebrity, and it's great! "
Justis was drawn to working in the business to help his dad fulfill his longtime dream if having his own restaurant, no matter the size. Because his dad helped him with so much, Justis told me it was the least he could do.
"I also just wanted to be a part of it; I love cooking," Justis said. "And being able to cook with family is amazing and a great experience."
Justis said one of the best decisions he made was to start working with his dad. To Justis, his dad works in the trenches with the coworkers and is not the typical "boss" people know. He works hard and continues to expand the creativity of the business.
Starting out as a food truck, there were a few roadblocks Steve had to pass, but having a place now, does bring advantages. Even through the hardships, Steve continued to work hard to make his dream a reality.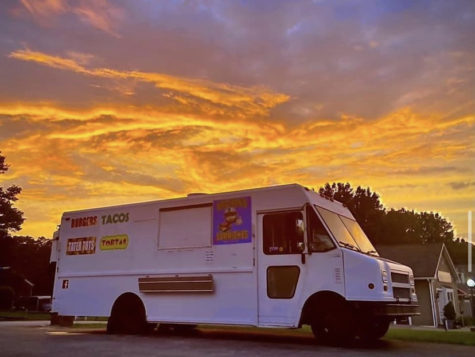 "Before having the brick and mortar," he says, " we couldn't get our supplies delivered, I had to drive around the city almost everyday to stock up because we didn't have anywhere to keep any extra stuff. Having limited space to prep and store stuff was big. Having to lug all the dirty dishes to friends' restaurants was time consuming. Trash disposal also had its challenges, not having our own dumpsters."
Justis, Steve, and the whole staff work as hard as they can to make sure that their business is the best in the area. Justis tells me a lot about what made this business special and it goes to show why they are one of the best.
"We prioritize not only the best food we can, but the best service anyone has experienced," Justis said. "We feel as if we are doing something cool and new and want every one of our customers to feel as if they are a part of it because at the end of the day, they are our backbone and make everything we do possible. We have built great relationships with our regulars at this point. They aren't customers, they are friends."
Both only hope to keep expanding, hopefully having their own place one day so they can do all the things they want and more. But until then, Steve and Justis are continuing to run the food scene in Erie and continue to expand their creativity. If you haven't, go to 8228 Peach St. now and pick your poison at Bro Man's Sammiches.