Strategy Guide for Out Of The Park Baseball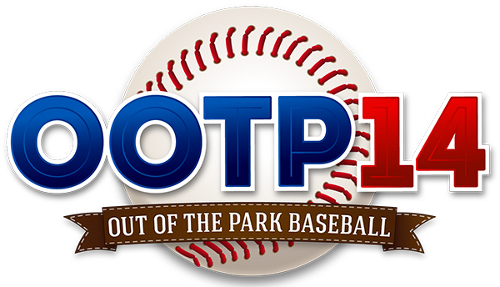 For anyone who plays Out Of The Park (OOTP) Basbeball, does the fantasy draft, and still struggles building a successful team, this guide is for you. I have been playing this game for well over a year and have seen it all. I have built teams that have won the World Series three years in a row and have had teams that have been dead last in the division for three years in a row. To be honest, most of it is chance.
You could build the same exact team on two different occasions and have polar opposite results. There are many factors that make up a team's success or failure. Another team in the draft could get a great pick and build a championship contending team, your star player could get a serious injury putting him on the DL for the season, or you could have no team chemistry.
With this unreliability and uncertainty there is no such thing as a perfect team that will win it every year guaranteed.
However, it is possible to create a competitive team that will give you a chance to win the World Series almost every time. First off, before you begin your draft switch it from serpentine to straight. Then, on the next slide go to the bottom and click the button that says action. This will bring up a tab and at the top it will say random draft order. Click the random draft order button until your team is at the number one spot. This will give you the number one pick for every round and if you make the right selections the best team in the league.
Once you begin drafting, there are many things you need to focus on. First, you must make sure you get a good mixture of young and old players. An ideal age of any player is from 23-25. This will give you a good, reliable player who has yet to peak and is a promising pick for the future. Second, you to monitor your budget. The bigger the budget, the better the team. The more money you have to dish out to players the more likely they will stay with your team in the future. Finally, check their injury history to see if they are either a fragile player or a durable player.
As the draft begins and you have to make the first overall pick, choose wisely. This is the most important pick you will make and this player will ultimately be the face of your franchise for years to come. Personally, I suggest taking a starting pitcher, more specifically Stephen Strasburg. Not only is he undoubtedly the best pitcher in the game, he also rarely gets injured and after the first season you can sign him for a lot of years under 16 million dollars.
For the second pick, I suggest taking Justin Upton. Justin is a young player who produces tremendous numbers and as a bonus comes with a large contract so you don't typically have to worry about signing him after the first season. The next pick I suggest taking someone who is a little younger and is more for the future. Anthony Rendon is a reliable second or third baseman. Although he does not bat well right away, after three years he produces MVP status numbers.
For your fourth pick you should go back to the starting pitcher page and select Justin Verlander. In every draft he is still available in this round and despite his best days behind him he can still produce and increases the team budget. The fifth pick is hard pick because there are still a great deal of veteran players left on the board; however, I feel that your best bet would be taking Starlin Castro. Although he is still available until the seventh round he is a prospect shortstop with a lot of potential.
The next two picks I would go third baseman Will Middlebrooks and starting pitcher Sonny Gray. After this you should begin to slowly fill your lineup and starting rotation. Some quality players that I would recommend are right fielder Josh Reddick, center fielders Colby Rasmussen and Desmond Jennings, first baseman Brandon Moss, and starting pitcher Rick Porcello.
Around fourteenth and fifteenth round you should start drafting relievers. Having a good bullpen is the true key to success in this game and one mistake you don't want to make is drafting old and overrated relievers. Picking quality relievers such as Addison Reed, Paco Rodriguez, Mark Melancon, Cody Allen, Tim Collins, and Stephen Pryor could be the deciding factor in the World Series.
After you have finished picking relievers click on the view button and press all batters. Then take the first three to five prospects. You can also draft older players who start with large salaries in order to increase your budget. After the draft is over fill in your depth charts and begin trading those prospects you drafted for all the holes in your lineup and rotation.
The first problem I would suggest addressing is the obvious lack of a starting catcher and the perfect man to search for is Buster Posey. Then fill in your rotation with quality starting pitchers such as Micheal Wacha, Kevin Gausman, Tony Cingrani, and Tanaka. Other recommendations I have are Brandon Belt, Bryce Harper, Eric Hosmer, or Giancarlo Stanton.