Chivas USA shut down by MLS; plan to recreate team for 2017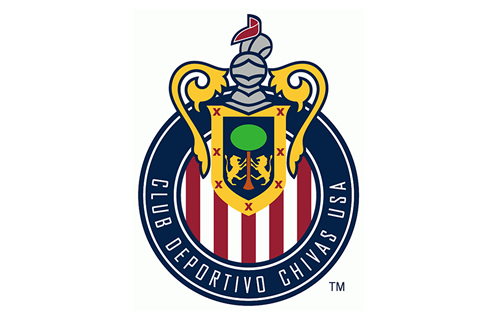 When the MLS comes up in conversation, the first team that comes to mind for many is the Los Angeles Galaxy. LA has won championships, seemingly always plays well, and has had the big name players like Landon Donovan and David Beckham. Another MLS franchise calls Los Angeles home as well. Well, they used to call it home.
The lesser-known club Chivas USA played its home matches in Los Angeles, on the same field as the Galaxy. The teams will no longer share a stadium, however, as Chivas USA has officially been shut down by the MLS. Following several sub-par years on the pitch and low attendance, the team has been shut down now that the current season has ended.
Chivas USA was created in 2004. They were originally created as a branch of their parent team, C.D. Guadalajara in Mexico. The team was placed in Los Angeles to try to get the large Latino population to come out for the games. This worked while the team was successful, reaching the playoffs in four consecutive years from 2006-2009 and winning the Western Conference regular season in 2007.
Recently, however, the team has struggled. Since 2010 they have not reached the MLS playoffs. Due to the team's poor play, attendance began to fall. The team has been at the bottom of the Western Conference table and hadn't shown any signs of getting much better.
At the beginning of the 2014 season MLS purchased the team from Guadalajara's owner Jorge Vergara in order to recreate the team. MLS also planned to sell to team to new management. Throughout this season Chivas continued losing many games but did have a star appear through the rainclouds in Erick "Cubo" Torres. Torres is on loan from the parent club C.D. Guadalajara and the 21-year-old showed his future promise, scoring 15 goals for Chivas USA in the 2014 season.
MLS planned on revamping the club in preparation for the 2015 season. On October 27, 2014 they announced that Chivas USA would be shut down. They plan on making a new Los Angeles expansion team that will join the MLS for the 2017 season, and they say that the team will have its own stadium in downtown L.A.
The erasing of Chivas USA left just eight teams in the MLS Western Conference. For next season MLS plans to add the Houston Dynamo and Sporting Kansas City to the Western Conference. Their spots in the Eastern Conference will be taken by the new expansion team NYC FC and the USL Pro team Orlando City SC that will move up to MLS.